Shopping nowadays is different than what it used to be. For me, an afternoon of leisurely shopping means looking around for clothes and shoes, and trying them on. Everything else though? Gadgets, books, games, holidays, everything else I do via the internet. This doesn't necessarily mean I actually buy it online, but I'll always know exactly what I want to get and where I have to get it.
The days of listening to a shop clerk and trusting his 'expert' advice are practically over. For almost everything I buy, I'll always first do my own online research, reading reviews of other people, figuring out which product does exactly what I want, and where the cheapest place is to buy it. I've had a couple of times now that I've researched a product so much that I knew more than the shop clerk and had to correct him a couple of times.
But I realised not everyone is that web savvy, and most may not even have the faintest idea where to start finding these online reviews. So for that reason, I give you this blog post. Mind you, these aren't all the resources that are out there, not by far; I'm only scratching the surface with websites that I like to visit myself when doing this type of "research".

Amazon
Even though it's not primarily a review site, Amazon is a useful tool to get general views about products. The main focus may seem books, games and DVDs, but you'll find a lot of other items have pretty thorough reviews too. The reviews consist of 1 to 5 star ratings and a written review or a video of a user. I mainly like to use Amazon reviews to get that first impression of a product.
For simple items, like books or DVDs, I'll keep it only to just Amazon, but If it's something more gadgety (and more expensive) it's only the first step. A problem in the past with the Amazon reviews though has been that anyone can leave a review, which led to authors giving themselves great reviews or fans giving competitors bad reviews. While it's by far not the norm, keep that in mind when using these reviews. [Amazon US, Amazon UK, Amazon Germany]
Reevoo
For those based in the UK, Reevoo is another interesting review website. Unlike Amazon (and most other review sites) Reevoo only allows people to publish a review, if they've gotten their product via one of their retail partners. The reviews itself though are quite limited, with users reviewing a product with only a couple of sentences of pros and cons, and a 1 to 10 score.
I mainly use Reevoo when I want a certain gadget, but have no idea what type, brand or even price range. Reevoo has a useful filter functionality for each category, so that you can refine your product search. For instance, in the Headphones category you can filter the price (£3-£10, £10-£20, etc), brand (Sennheiser, Philips, etc) and other applicable groups. It also has a nice price comparison of the different places where you can buy the product. What I'm not sure about though is whether the retailers mentioned in this list are only Reevoo's retail partners; it doesn't matter too much, cause a lot of the big brand cheaper retailers are listed. [Reevoo]
TestFreaks
I like to use TestFreaks to find more extensive reviews than Amazon or Reevoo. For starters, it splits the reviews into two groups: Expert Reviews and User Reviews. The Expert Reviews aggregates professional reviews from around the web, featuring reviews from blogs and online magazines. These reviews give much more technical analysis than your standard user reviews.
Besides the reviews, TestFreaks have some useful metrics, like the FreakScore: a weighted index of all aggregated expert and user reviews (expert reviews are given more value than user reviews, while older products and reviews are given less importance). It's a great way to see what the hottest products are that people are actually talking about. Like Reevoo, TestFreaks also has a price comparison section, but is not limited to only the UK. [TestFreaks USA, TestFreaks UK]
Digital Photography Review
This website is specifically for photography, covering everything from the latest industry news to very detailed professional reviews on cameras and lenses. And with detailed, I mean: DETAILED. Some of them go so far as measuring the time it takes to switch on the camera and to take a photo. There are also sample photos, so that you can view the quality of the camera under different light circumstances. Finally, there's an compare tool, where you can select various cameras and see the exact specifications of each of them side by side. [Digital Photography Review]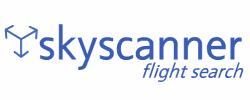 SkyScanner and Kayak
I don't travel that much by plane, but when I do SkyScanner and Kayak are both useful sites to find the cheapest flights out there. SkyScanner offers a bit more flexibility in choosing the airports; for instance, I can get a list of all the different flights between UK and the Netherlands, without specifying which UK airport or which NL airport. Kayak on the other hand gives a more useful overview of which days are cheaper so that you can select the cheapest combo of depart/return flights. [SkyScanner, Kayak]
Bview
Bview doesn't really offer reviews of products, but of businesses. It's handy to find reviews of local businesses like plumbers or electricians. Besides that they also have vouchers for a huge bunch of different stores and restaurants. [Bview]
As I said before, this aren't all the review sites out there; these are only the ones I use myself. Feel free to share any tips of sites that you use in the comments below.