More geeky tees! I love this Portal Nouveau t-shirt from J!NX: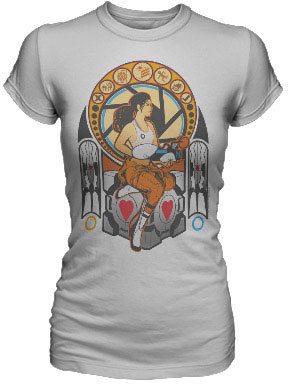 It's $22.99, but it's currently only in stock for size 2XL. Here's a close up though of the extremely cool nouveau drawing: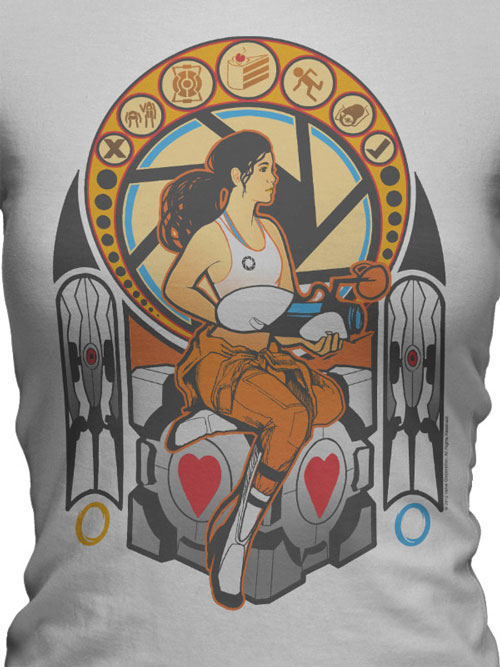 It's a little bit busy, but I love the details in this. The icons on the top, the turrets on the left and right with portal underneath them, it all works!