A while ago I saw this cool tee on Threadless called Come Away With Me featuring the Tardis/The Doctor and Cinderella: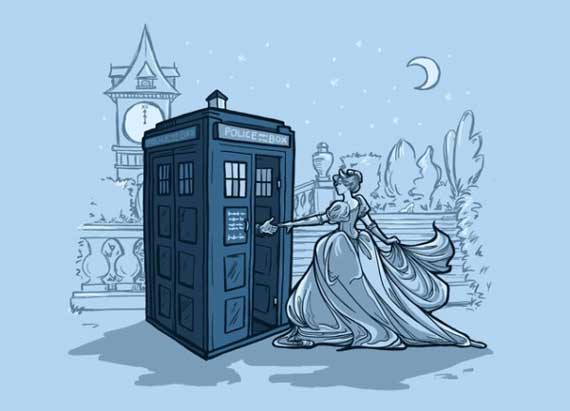 That tee is sadly sold out now, but it turns out that it was designed by artist Karen Hallion and she's done a couple of other cool Doctor Who and Disney mashups. You can check out her DeviantArt page and her etsy shop where she sells prints of her illustrations.
My favourite design of hers is Part of Every World and is currently on sale as a tee-shirt on Ript: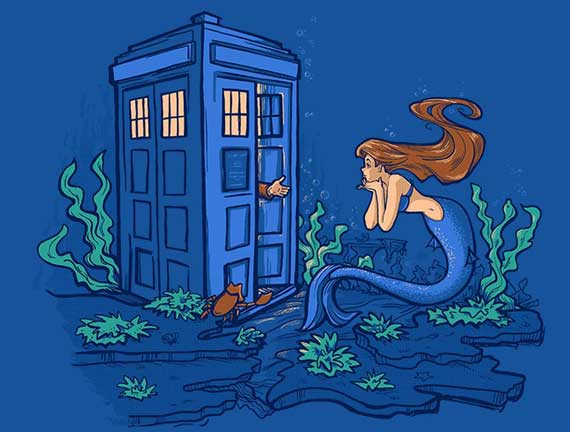 Besides that tee, she's currently got one called Adventure Awaits with Belle from Beauty and the Beast as a submission on Threadless; hopefully it will be made!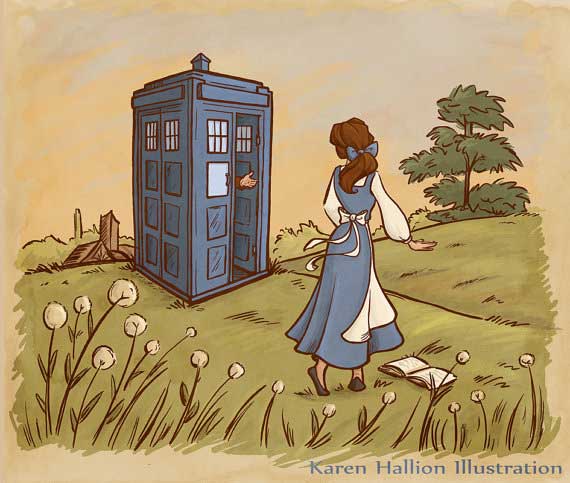 Finally I found two other Doctor Who related ones on her DeviantArt page. The first is with Rapunzel (You Comin' Blondie?):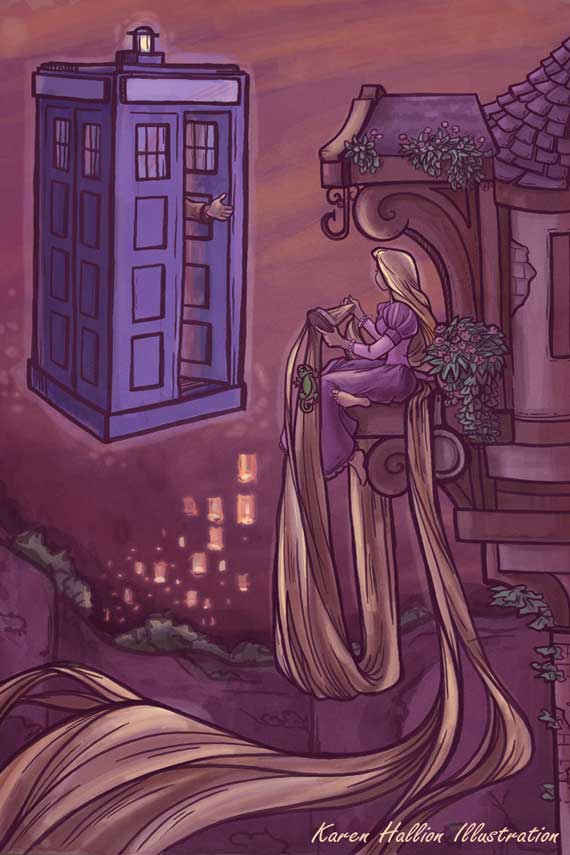 The second with Jack Skellington (Who's This? Who's This?):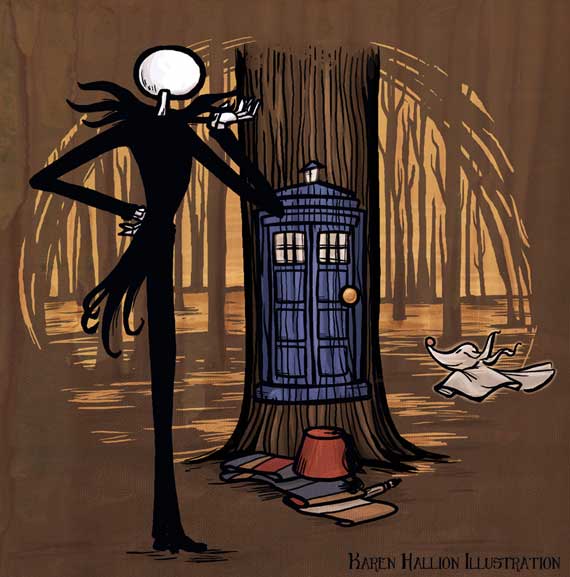 Cool tees, right? I wonder which Disney character the Doctor will visit next…