It's a slow, lazy Sunday for me. It's a perfect day for catching up on TV, watching some of my favourite shows. What better way to celebrate such a day with an awesome TV show giveaway?
Babylon 5 remains my all time favourite scifi series (although Firefly comes a close second) and I'm happy to giveaway two DVDs to one lucky reader! The first one is The Gathering which is pretty much the pilot of the entire TV show, while the second one is The Lost Tales, the last/latest addition to the series (yeah, I'm still holding a tiny sliver of hope that JMS might one day continue).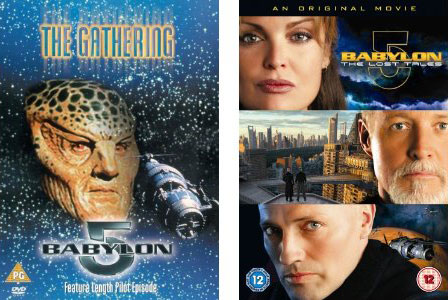 To enter the giveaway, leave a comment behind with your favourite scifi story. You'll also get a second entry if you're following me on Twitter and tweet about this giveaway with the hashtag #missgeeky. The competition is open to everyone, but bear in mind that the DVDs are Region 2 and may not work outside of Europe. The giveaway will end on January 13th after which I'll randomly draw a winner.