Hot Fuzz will always be a movie with a lot of memories for me: it's the first movie I saw in the cinema after moving to London with a bunch of strangers I now consider close friends. Fast forward 6.5 years later (seriously? It's been that long already?) and we finally get to see The World's End, the final chapter of the Three Flavours Cornetto trilogy.
Thanks to Focus Features, I'm holding a special giveaway where you can win a The World's End goodie bag with a T-Shirt, Pint Glass and Poster! Scroll down to see how to enter.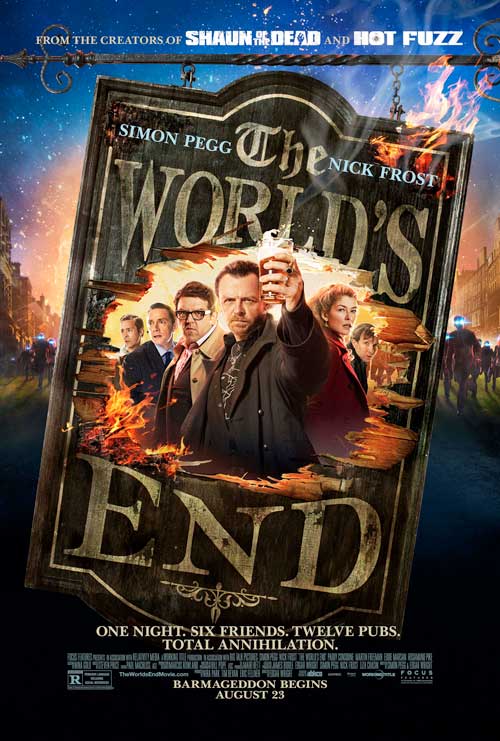 To enter the giveaway, leave a comment behind with your most epic pub story. You'll also get a second entry if you're following me on Twitter and tweet about this giveaway with the hashtag #missgeeky. The competition is open to everyone and it will end on August 17th.