I love the Haunted Mansion ride at Disney, so seeing it mashed up with Star Wars: awesome!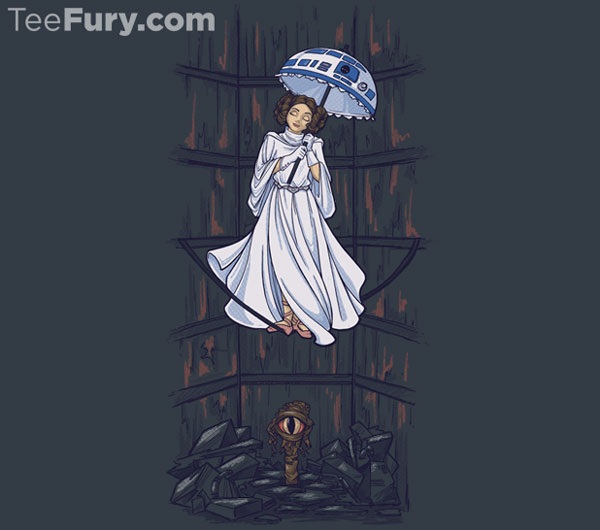 The tee is (as usual with TeeFury) available for just one day for $11. It's designed by Karen Hallion:
This design was inspired by the Haunted Mansion ride at the theme park, which is my all-time favorite ride. The ballerina in the stretching room portraits always reminded me of the Princess because of her buns, so I decided to do a mash-up series of Star Wars and those portraits. This is the first in the series and I had so much fun integrating Star Wars elements into this design.
Ooh, I can't wait to see what the other three Haunted Star Wars designs look like!