Back in February after my birthday, I had this great idea to do a 30 Things While 30 List, cause I was too busy to actually finish the list before I was 30. Yeah, turns out: I haven't gotten any less busier.
I started the initial list with only 10 items, so that I could focus on those in the first 4 months. Well, it's 7 months further and how many of those 10 have I actually managed to do? 4. Meh. I suck.
Despite that though, I'm super happy I managed to do at least these 4 things! Here's what they were:
#9. Run 10k
I actually ran 10k! I mentioned it here on my blog a couple of times, but a team of us from FutureLearn ran the British 10K to raise money for Computer Aid (you can actually still donate if you want to).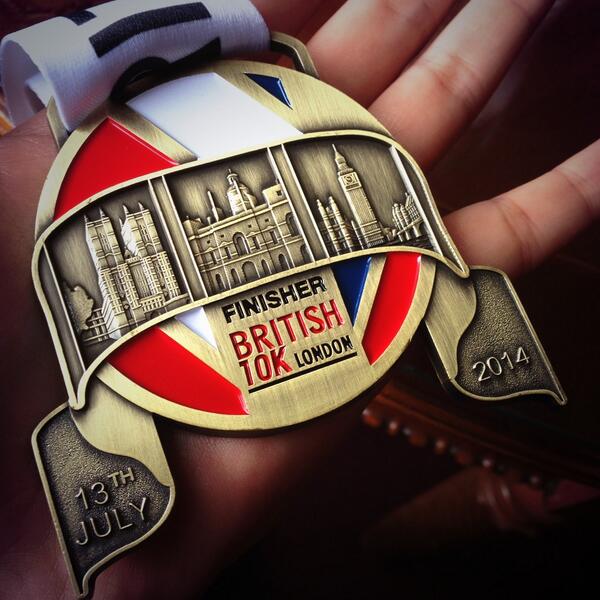 Now, I've never properly run before. I've tried to get myself into it over the past 6 years or so, but I never pushed myself to the point where I could actually run continuously for more than just a few minutes. This time around I stuck to a good training schedule and got myself to the stage where I could just run for 30 minutes straight.
I have to admit though: I didn't keep it up and I need to build it up again. But it's so so worth it. I definitely felt as if I had way more energy, despite doing these runs every other day.
#1. Visit Seckington
I've been living here in the UK for over 7 years now, and yet still had never managed to visit Seckington. I finally did. And got the obligatory camera shot: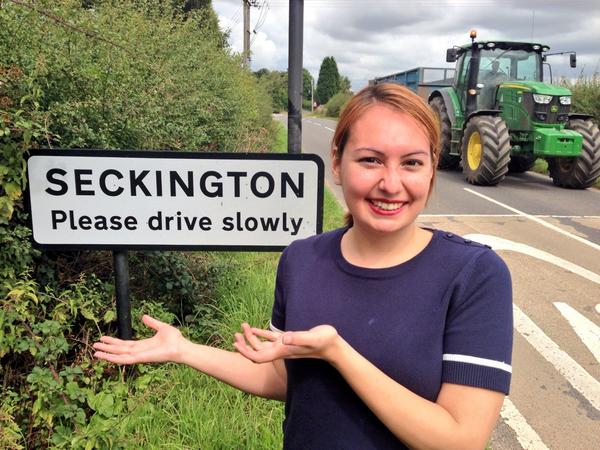 #7. Go to a spa
I have to admit I made it a bit easy for myself and ended up going to a spa here in London for a massage and facial: the Elemis Day Spa in Mayfair. I so needed it though. I know I have terrible posture and I can just feel my back and neck tensing up too often.
#2. Play HintHunt
I got invited to a bloggers event last week for #LVLOVELIFE to try out HintHunt, the live escape game. The idea of HintHunt is that you're stuck in a room and have to escape. Remember those flash games where you had to find all the items in a room and combine them in different ways to solve puzzles? That. In real life.
This was so much fun! I did the Zen room with 3 other bloggers and we managed to escape the room with only 49 seconds to spare. I don't want to spoil the experience, so I won't describe this in further detail, but I so recommend it to anyone. I now really want to do their other room too!
So what's next on my list? Since I finished 4 items on it, I'm adding another 4 new items:
Visit Seckington
Play Hint Hunt
See Les Mis
Read The Prestige
Make my own ramen
Finish an online course
Go to a spa
Build something with Arduino
Run 10k
Visit an overseas city I've never been before
Blog about 5 recipes
Make boozy cookies
Build a pillow fort
Speak at a conference
Yeah, I'm cheating a little bit with that last item. I already spoke at DDD East Anglia last week and will be speaking at Hackference and FOWA soon, but come on! I need to check more off this list (plus it IS something I've been wanting to do for ages).