My 2015 book challenge isn't exactly on schedule this year. From the 52 books I'm supposed to read, I'm so far only on 21 (while I should be around the 30). I still got 5 months to go though, so I'm going to try to catch up!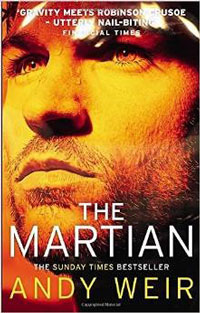 I don't remember who recommended this book to me (if it was you, please let me know!), but they described it as a science hackday in space. And it pretty much is: an astronaut gets accidentally abandoned on Mars and needs to combine all his skills of mechanical engineering and botany to survive. It does get a bit science and fact heavy at times, but I couldn't put this book down.
It's currently being made into a movie, but if you like the sound of it, go read the book first! And don't watch the trailer: way too much is being given away in it. That said: I really like the casting – can't wait to see it!
I've enjoyed Jacquelince Carey's Kushiel/Terre d'Ange series, so I was curious to see how this series would turn out. It takes place in the titular Santa Olivia, a dystopian desert town in a no man's land between the United States and Mexico, and is about the coming of age of Loup Garron, a daughter of a genetically engineered soldier with super strength, speed and sight. I really enjoyed these books. I love Carey's writing and instantly fell in love with these characters.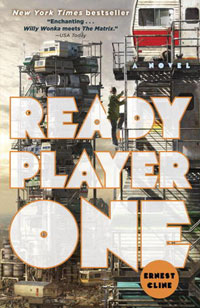 I never quite realised how much I am a child of the eighties. Set in a not too distant future, Ready Player One is about the most epic video game easter egg hunt ever, with millions of people searching for the hidden will of the 80s obsessed creator of the OASIS, a virtual reality world/game (which has basically replaced the internet). This book is just filled with references and easter eggs to all things eighties; I didn't get many of the video game references, but it goes beyond that – movies, music, comics, it's just filled with them.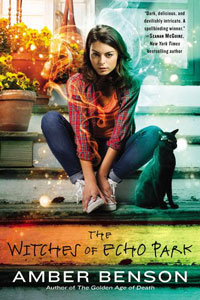 I hadn't read any of Amber Benson's previous books, but saw that this new series might be a good place to start. I liked the characters and the backstory, but it didn't feel like a complete plot. I get that it's setting up the series as a whole, but I was expecting at least some conclusion to this part.