This sounds great! Alternate realities + steam punk + magic == awesomeness! Plus look at the cover: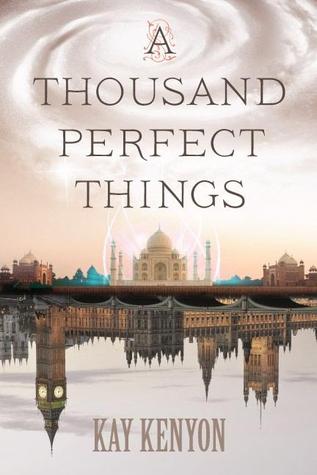 Pretty! Here's the description from Amazon:
In this epic new work, the award-winning Kenyon creates an alternate 19th century with two warring continents on an alternate earth: the scientific Anglica (England) and magical Bharata (India). Emboldened by her grandfather's final whispered secret of a magical lotus, Tori Harding, a young Victorian woman and aspiring botanist, must journey to Bharata, with its magics, intrigues and ghosts, to claim her fate. There she will face a choice between two suitors and two irreconcilable realms.

In a magic-infused world of silver tigers, demon birds and enduring gods, as a great native mutiny sweeps up the continent, Tori will find the thing she most desires, less perfect than she had hoped and stranger than she could have dreamed.
A Thousand Perfect Things by Kay Kenyon is available for £10.43 on Amazon.co.uk.