Living in London, you can't help but be exposed to the advertisements of West End musicals; every time you take the tube, you'll be bombarded by the myriad of posters praising the latest musical sensations. Like many, I had seen the posters of Spring Awakening, but couldn't really make out of it what the show was about. Plus I had never heard anything about that musical before, so why should I waste my time going?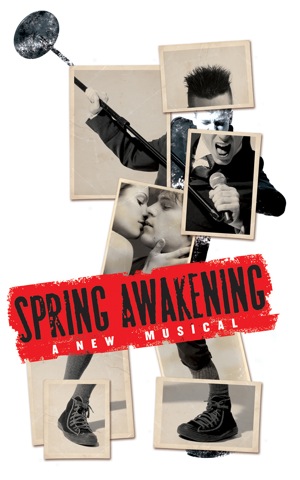 But then we were the winners of a scavenger hunt, and we got tickets to see Spring Awakening. I wasn't expecting that much at all, but it turned out to be great: catchy tunes, sing-along-able lyrics, and an interesting tale unraveling on the stage. And now, I'm kind of depressed by the news though that they're closing early. Due to lack of response, they'll be shutting down this month, with their last performance on Saturday 30th May.
I can understand why it's not doing so well though. This isn't exactly the type of musical you'll take your grandma or mum to. Spring Awakening is based on the controversial 1891 German play Frühlings Erwachen by Frank Wedekind. Set in the late nineteenth century in Germany, it's about teenagers discovering their sexuality against a backdrop of religious and parental repression. The original play was banned in Germany due to its portrayal of masturbation, incest and rape (and other things I can't mention otherwise I'll spoil the plot) and the West End musical version doesn't shy away from any of these issues.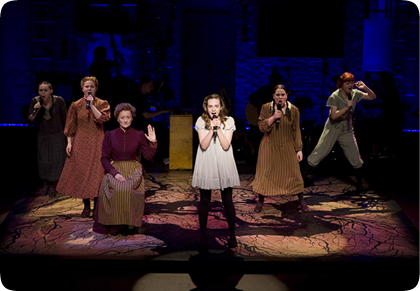 After seeing Spring Awakening, I left the theatre feeling somewhat disturbed. This is not your usual musical and it goes places most other productions will steer away from. Combining that with the catchy alt-rock music leaves you with a weird juxtaposition of emotions. It's unsettling to hear a beautiful duet between two girls about how they're molested by their fathers. It's not the type of song you can later sing-along to, without being reminded of what it actually is about.
Not all songs are like that though; there are a couple of great numbers, each sung perfectly by the cast. Each of the members of the cast have their shining moments and I was surprised to find out how young they all are (16-24). I just wish there was a recording of the London cast; I've got the Broadway version, but I prefer the voices of the London cast. The musical opens with Mama Who Bore Me (90210 viewers might recognize it), first as an enchanting ballad, after which it turns into a upbeat number. Two other favourite of mine were The Bitch of Living and Totally Fucked, both catchy and easy to sing along to. I guess I'm not the only ones who find those three the best numbers, cause during Tony Awards 2 years ago those 3 were performed as a medley:
[Watch the video on MissGeeky.com]
(Btw, Spring Awakening got 11 nomination that year at the Tony Awards, of which it won 8, including best musical and best score)
The set that you see in the video above is practically 100% the same as the London one. It's a pretty small stage, but that makes the performances only more prominent. Like with We Will Rock You, you almost have a feeling that you're at a concert. 
If you want to see Spring Awakening, you only still have two weeks to do so. While the story is disturbing, the production itself is pretty amazing: the songs are catchy, the choreography is cool, and the performances are outstanding. If you've got the time, I can't recommend it more. Catch it while you still can!