I should have blogged about this gift idea a little bit earlier, cause the deadline for Christmas delivery of domestic orders was yesterday. Ehm, well, anyway… these still make great birthday presents!
The xkcd comics is one of the geekiest (in the techy sense) around. I gave Cristiano these posters last year, and (even though he still hasn't hung them up) they are brilliant: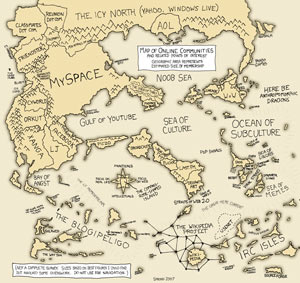 Online Communities $15.00 (the original comic)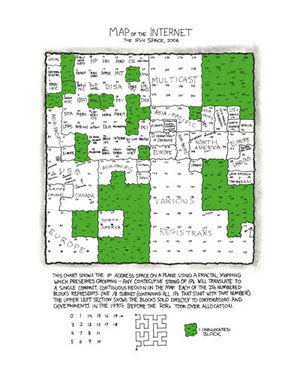 Map of the Internet $15.00 (the original comic)
Besides posters they've got a couple T-Shirts of some of the comics and just recently they published a book! It features a selection of the first 600 comics, including various author and fan favourites.
All the above is available at the xkcd store.