I really liked this year's Project Runway finalists and from all of them I found Carol Hannah's my favourite. Via A Cup of Jo I found out she has an Etsy store!
The dresses are all outside my current budget, but surprisingly not TOO far out of my current budget, all ranging from $180-$300. Here are my two favourites:
Afternoon Cupcakes Dress – $195
"You know those go-to pieces in your closet? The ones you reach for first when you're running late or are having a lazy day? The ones you hope to goodness aren't in the dirty laundry hamper? File this dress under that category!
Perfect for an afternoon stroll, shopping, or meeting friends for coffee and cupcakes.
Long sleeved jersey dress with clean scoop neck and skirt featuring six cascading draped points. Tie at waist….and pockets! (Oh, how I loovvvve pockets!) Invisible zipper at side.

Wear with:
-Flats or cowboy boots!
-Something pretty in your hair.
-A smile on your face. 

Available in teal (shown), amethyst, spice, or black in XS-XL."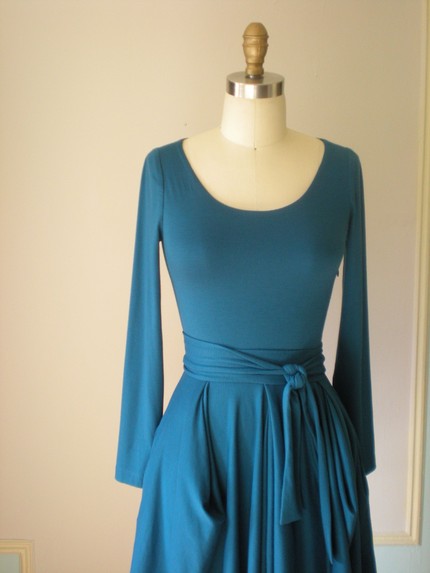 Vanderhorst Street Dress – $275
"This dress is an alternate version of the PR dress in black with cleaner lines. It reminds me of the ironwork on Vanderhorst Street, where I used to live!

Wear with:
-architectural jewelry
-chunky shoes
-a nude glossy lip

98% cotton, 2% lycra, brushed cotton stretch sateen with a beautiful finish. Invisible zipper at center back and kick pleat at back. Fully boned inner bustier to waist."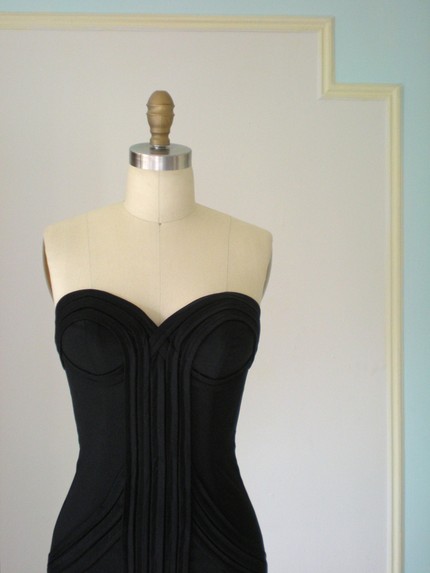 Take a look at Carol Hannah's Etsy store to see more designs.