Regular readers here will know how much I love Joss Whedon's work. Buffy, Angel, Firefly. The TV shows and the spinoff comic books. I love them all (although some more than others). So it shouldn't be a surprise to anyone that I'm now addicted to his latest show Dollhouse.
I'm currently in the second season, and although it's been cancelled, it keeps getting better and better. The latest ep? AWESOME. I can't wait for the final 3 episodes, and I'm hoping we're getting a finished story. I'm still annoyed that Fox cancelled it, but knowing Whedon I think we'll get some closure one way or another.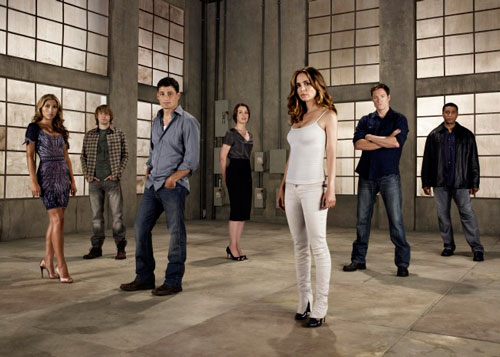 Anyhow, back to Christmas presents. In my eyes the Dollhouse Season 1 DVD set would make a great gift! If you haven't seen the show, it's definitely one every sci-fi geek should watch (especially the 13th episode Epitaph One). Even if you've seen the show already, it's one of those series you should own (just like Buffy, Angel and Firefly).
Thanks to Zavvi.com, I've gotten one DVD set of Dollhouse Season 1 to giveaway! To enter the competition, leave a comment behind on this post with your favourite Joss Whedon TV show moment. This can be anything from  a funny quote from Firefly, or an amazing monster fight from Buffy.
You've got until Wednesday 23rd 18:00 (UK) to enter. Sorry to disappoint, but this competition is only open to those based in the UK. For those of you overseas, don't worry I've got a couple of other giveaways lined up that are open to everyone!