I just received a review copy of this book! It looks awesome, and once I've finished the book I'm currently reading I'm so going to pick this one up.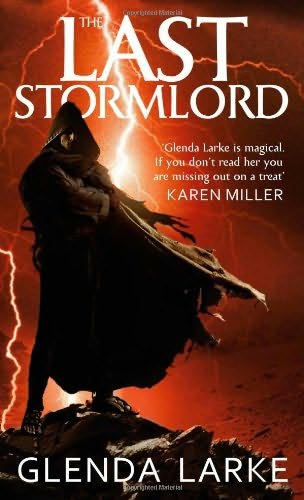 The description on Amazon:
Shale is the lowest of the low-an outcast from a poor village in the heart of the desert. In the desert water is life, and currency, and Shale has none. But he has a secret. It's the one thing that keeps him alive and may save all the cities of the Quartern in the days to come. If it doesn't get him killed first…
Terelle is a slave fleeing a life as a courtesan. She finds shelter in the home of an elderly painter but as she learns the strange and powerful secrets of his art she fears she may have traded a life of servitude for something far more perilous…
The Stormlord is dying in his tower and there is no one, by accident or design, to take his place. He brings the rain from the distant seas to his people. Without a Stormlord, the cities of the Quartern will wither and die.
Their civilization is at the brink of disaster. If Shale and Terelle can find a way to save themselves, they may just save them all. Water is life and the wells are running dry…
The Last Stormlord by Glenda Larke is available on Amazon.co.uk for £5.58 and on Amazon.com for $7.99.