Aw, these soaps are so cute! And they seem to smell nice too!
Avatar Bending Soaps – $5.50 (per single bar)
I love how they've actually put some thought behind the smells of these soaps! The orange Fire Nation soap is scented with a spicy orange, cinnamon and clove fragrance. The green Earth Nation soap smells like fresh cut grass. The yellow Air Nation soap is scented with nag'champa incense. And the blue Water Nation soap has a lemon verbena mint fragrance.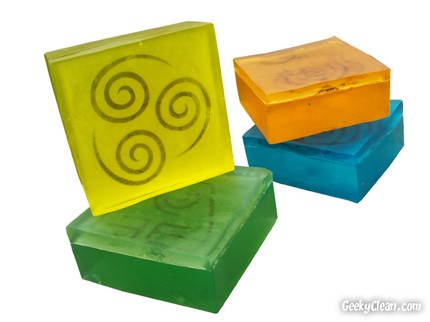 Browncoat Field Ration – $4.99
Ooh, this one sounds so good!
"A message to the last remaining members of the resistance: take care of yourself. Whether you're out on that newly terraformed moon, or flying solo through the 'verse, civility is what separates us from those savages on the fringe. This Browncoat field ration contains a combination of brown sugar scrub on one side, and a creamy apple cinnamon soap on the other. Each bar has 2 whole spoonfuls of real brown sugar."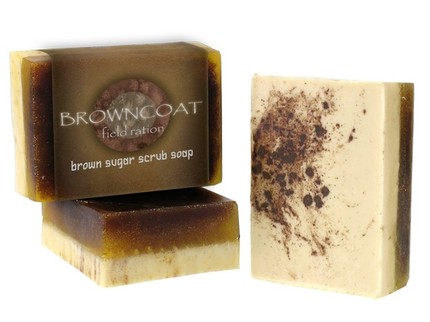 The TARDI-soap (caramel and apple fragrance) – $7.00
This one comes in a caramel and apple fragrance and is made of only vegan products!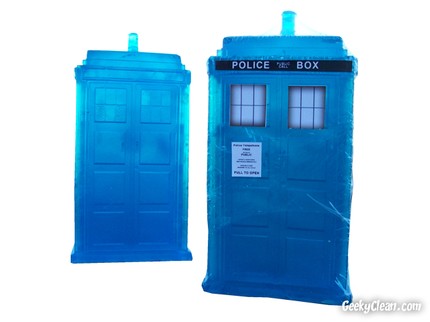 These come in different colours and smells: Blue – Coconut, Pink – Cherry Lemonade, Orange – Lime Mandarin, Yellow – Banana, Green – Cucumber Melon, White – Unscented, Black – MANLY (Bergamot, Sandalwood & Musk). Ooh, the cherry lemonade and the cucumber melon sounds delicious!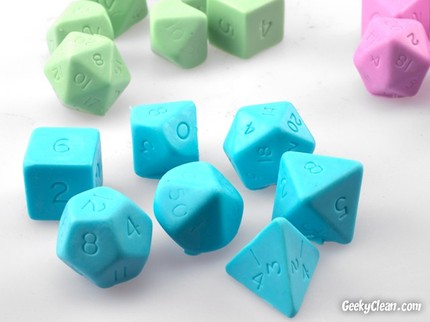 There are more geeky soaps listed on Geeky Clean's etsy page, like the Dharma Initiative and the Stargate portal (but the above 4 are my favourites).