Ooh, a book from Amber Benson! If that name sounds familiar, chances are you'll remember her from her role on Buffy as Tara.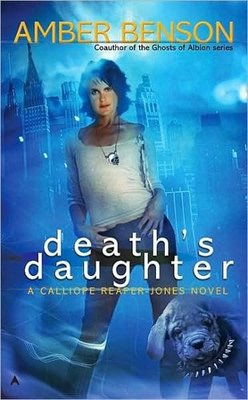 I'm normally not that excited about books written by actors, but Death's Daughter looks like it could be fun. Here's the description from Amazon:
Calliope Reaper-Jones so just wanted a normal life: buying designer shoes on sale, dating guys from Craig's List, web-surfing for organic dim-sum for her boss…
But when her father—who happens to be Death himself—is kidnapped, and the Devil's Protege embarks on a hostile takeover of the family business, Death, Inc., Callie returns home to assume the CEO mantle— only to discover she must complete three nearly impossible tasks in the realm of the afterlife first.
Death's Daughter is available on Amazon.co.uk for £5.06 and on Amazon.com for $7.99.