I've always been more of a fantasy/romance reader, but ever since reading Feed (you can still enter the giveaway I'm holding) I've got a craving for near-distant non-apocalyptic but-set-in-the-future stories. Daybreak Zero looks interesting and has a very intriguing description:
A year has passed since the catastrophic event known as "Daybreak" began.
9 months since Daybreak killed seven billion people
8 months since Daybreak vaporized Washington
6 months since rival governments emerged in Athens, GA and Olympia, WA
4 months since the two governments of what was formerly the United States went to the brink of war
3 months since war was (barely) avoided
2 months since Athens and Olympia agreed to work together
1 month since they discovered that Daybreak isn't over…
Simple, but it makes me really want to read it!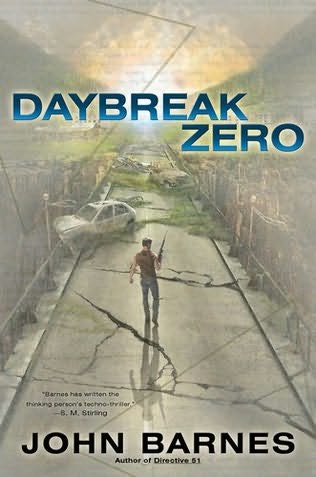 It's out in hard cover next month, but I think I should wait till it comes out in paperback (can't find out when that is, though). I wish I could have a library full of hard cover books, but I'm already running out of space as it is!