I've been looking for a while now to find a handy solution for storing my jewellery. I've been using a sort of small basket-like container which I kept in a large red Estee Lauder cosmetic bag (which is permanently on my desk), but my cats have decided they like to sit on that… I'm scared that they're damaging the jewellery, so I've been looking at alternatives.
I think I might have found that solution with these boxes from Dulwich Designs: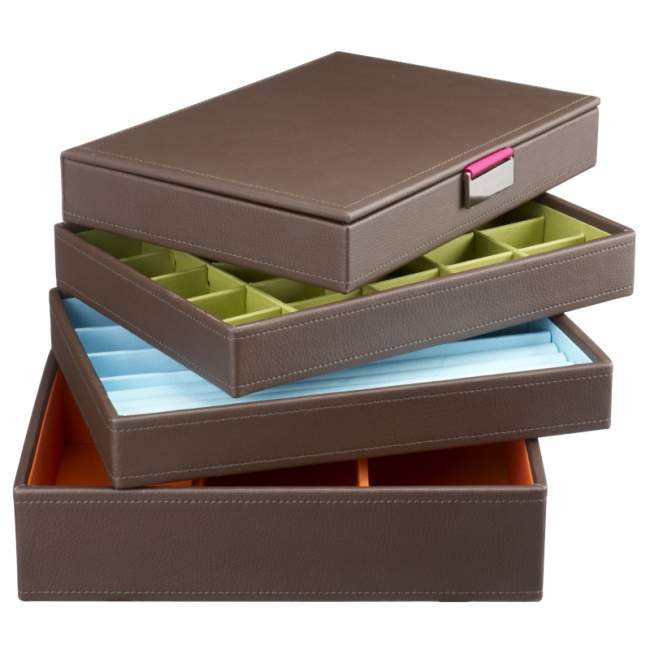 You can buy as many trays as you like and just stack them anyway you want. Plus they have different types of trays with various number of compartments. Awesome. My only concern is that it's made of leather, and I think my cats might like to put their nails in that…
The boxes are available on Amazon (and a ton of other sites too) for £10-£15 per tray.