Round 2 of my book review roundup from last year!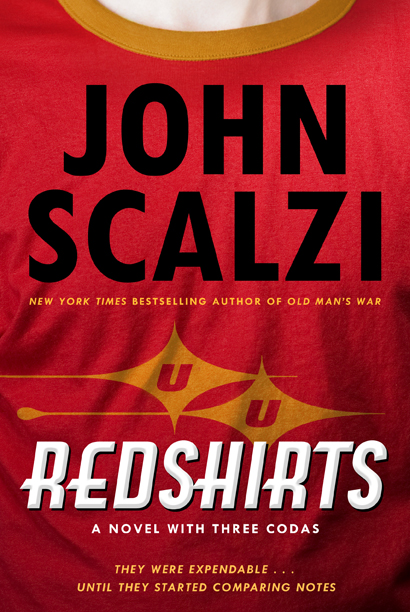 This was one of my favourite books last year. As I said in my giveaway, I think it's a Must Read for every Star Trek fan. It's (obviously) about the redshirts on a ship who notice disturbing things happen on away missions. I don't really want to say much more beyond that. If like the sound of the book, go read it!
Redshirts is currently $10.19 on Amazon.com and £7.19 on Amazon.co.uk.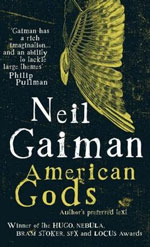 I had American Gods on my bookshelf for ages, but never got around to reading it. There's something about Neil Gaiman's style of writing that I don't like. His stories are great, but it's the way that they're written that somehow doesn't resonate with me. I loved the concept of American Gods though. It follows Shadow, a just released convict, who's recruited by the mysterious man Mr Wednesday. You slowly learn America has gods: beings that are created because of people who worship them. Initially this meant the gods of old (like Egyptian/Norse/etc), but in the modern world that means gods of technology, of TV, of trains. It's a great idea and it was fun discovering the different gods and their stories.
American Gods is currently $11.53 on Amazon.com and £6.29 on Amazon.co.uk.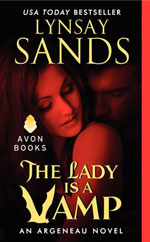 I always enjoy Lynsay Sands's Argeneaus books. They're not the usual take on vampires (it's Atlantean nanotechonology that causes immortality) and they always tend to be funny and romantic. This book takes on a bit more serious note when a man kidnaps Jeanne Louise Argeneau to convince her to turn his dying daughter. It was a interesting read, but not as fun as Sands books normally are.
The Lady is A Vamp is currently $7.99 on Amazon.com and £4.99 on Amazon.co.uk.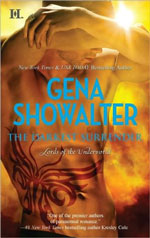 This is the 8th book in the Lords of the Underworld series. It's about Strider, the Keeper of Defeat, and Kaia, a harpy. I've really enjoyed the previous books, but I struggled massively with this one. I had a similar problem with one of the earlier books as well and it turns out that in both books the heroine was a harpy… The book does set up some interesting stuff for future characters; I can't wait to see Kane's and William's stories!
The Darkest Surrender is currently $7.99 on Amazon.com and £5.99 on Amazon.co.uk.
I came across this series while trying to find new books, only to find it already has 13 books! And they're fun. They remind me a lot of Lynsay Sands' series. I have to say though I hate the name of the first book. Yes, he's a millionaire vampire, but that's barely got anything to do with the story. It's about Roman Draganesti who accidentally loses a fang and needs a dentist, only to discover the dentist at the clinic he goes to is on the run from the maffia. The second book is about a vampire reality TV show. It's ridiculous, but a whole lot of fun.
How To Marry A Millionaire Vampire is $7.99 on Amazon.com and £5.24 on Amazon.co.uk, Vamps In The City is $7.99 on Amazon.com and £7.99 on Amazon.co.uk.