Yesterday I realised it's only 3 months till our wedding! There's still quite a bit to plan, but I'm so excited for it. Hopefully I'll have time to blog about some of the fun stuff I've come across in the upcoming weeks!
Since we're getting married in Delft, we thought it would be cool to base our colour scheme on the Delft Blue pottery. This navy damask dress from Closet (£55) so reminds me of that: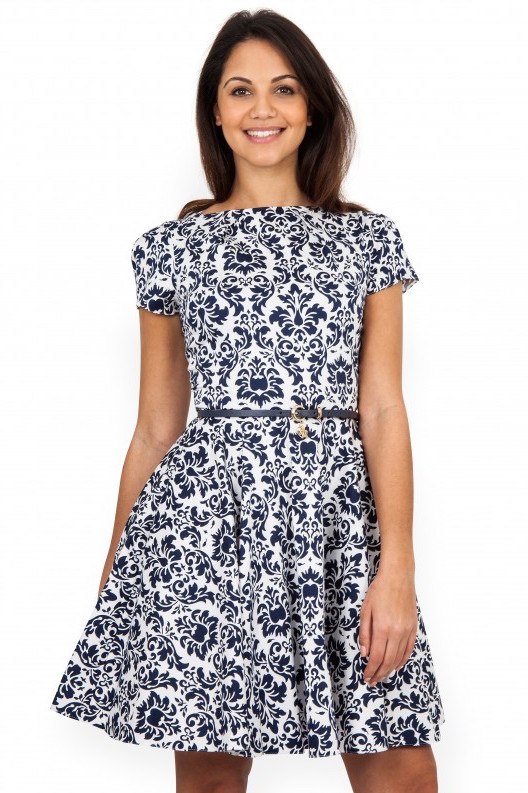 I was planning to have the bridesmaids in slightly different shades of blue, rather than full on flowery print, but I do love the above dress!