I came across these cool bookcases a while ago, but couldn't figure out where you could order them. Fab has them now on sale though… well, "sale". Even with the 25% discount the "Read Your Book Case" one is still a pricey $4700. Another item to add to my "When I'm rich and famous" wish list.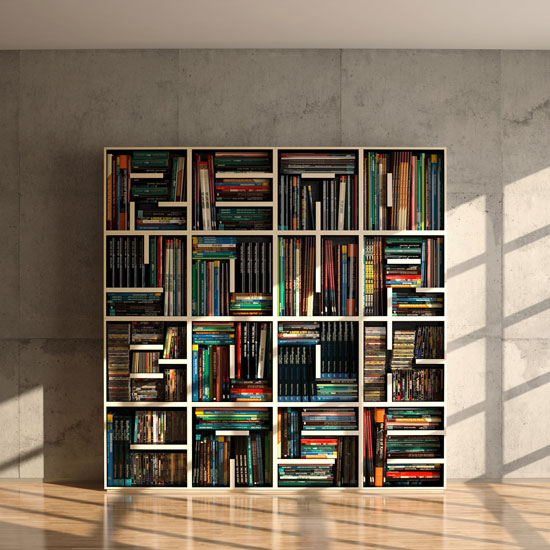 I love the XO design. The three x's in red are just so cute! Each box is 51 cm high and wide, so I'm pretty sure the X shape would be the most optimal one for the size of my paperbacks.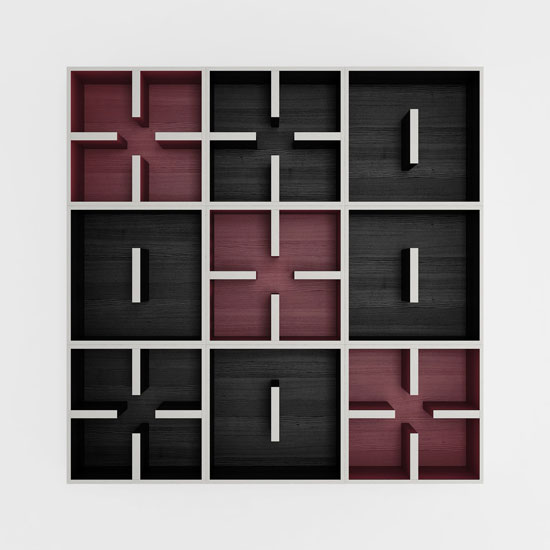 I think the Fab sale only is for those specific letter combinations, but you can also order from the designer's site directly. They offer all letter and number combinations! What would you make your book case spell out? I'd love to have one spelling out "Miss Geeky" to hang on my wall!