In the next couple of days I'll be introducing some returning blog topics to (hopefully) get me more motivated to write more regularly. The first of these new topics is Rewind where I'll reminisce about some old obscure cancelled tv-serie. I'm starting with a series that I've mentioned before on this blog: Brimstone (I compared Reaper to it here).
Number of Episodes: 13
Original Run: October 23, 1998 – February 12, 1999
Original Channel: Fox
You Might Know Them Now: Peter Horton (producer and director for Dirty Sexy Money and Grey's Anatomy), John Glover (Lionel Luthor in Smallville)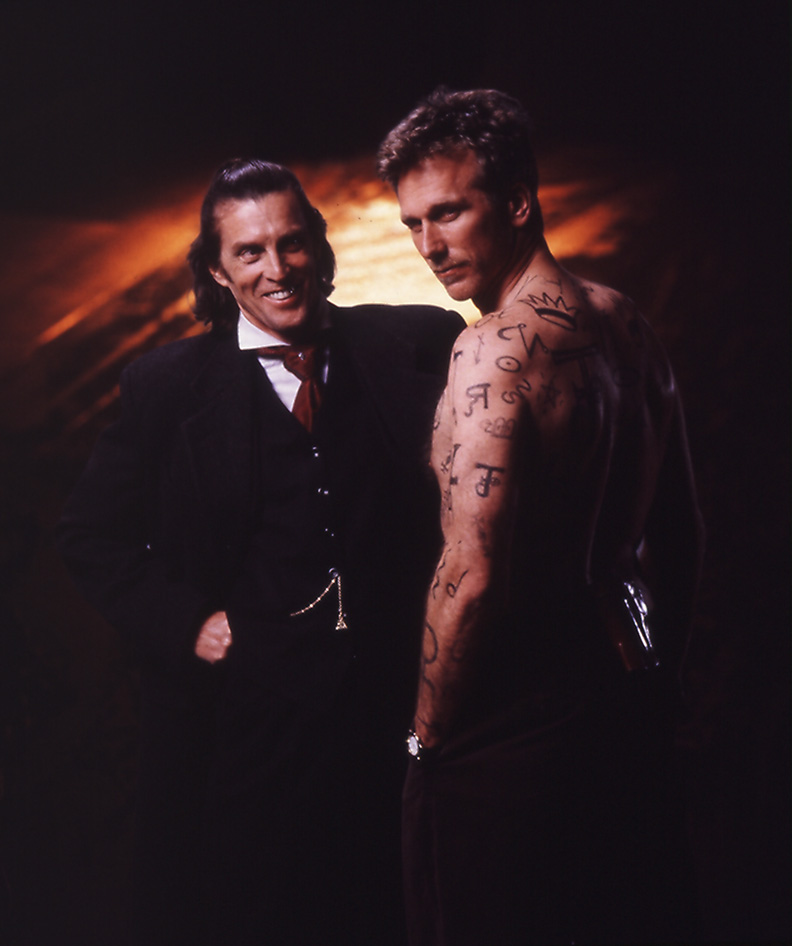 Brimstone was about Ezekiel "Zeke" Stone (Horton), an undead ex-New York City Police detective who tracks down escapees of Hell. Fifteen years ago when his wife was raped and the rapist was cleared of all charges, Stone tracked the rapist down and murdered him. A couple of months after that, Stone died in an unrelated incident and was sent to Hell for killing the rapist. Now, though, 113 spirits have escaped from Hell and, because the Devil (Glover) has no power on earth, he makes a deal with Stone: Stone must hunt down all 113 spirits and will get a second chance on earth, if he succeeds and survives.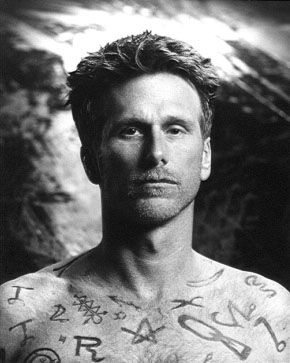 If you thought Michael Scolfield (Prison Break) was the first to have tattoos all over his body, you're seriously mistaken. Stone is covered with tattoos, one for every escapee. Every time he kills an escapee (and thus sending it back to hell), the corresponding tattoo burns itself off. He also can't just kill the spirit in any manner; no, he has to take out the eyes, cause "the eyes are the windows to the soul". Every episode Stone would track the spirit down, who in most cases was stirring up quite some trouble, there would be a boss-battle and Stone would send the spirit back to Hell. Add to that, his wife that thinks he's been dead for 15 years and you've got the basis of the whole show.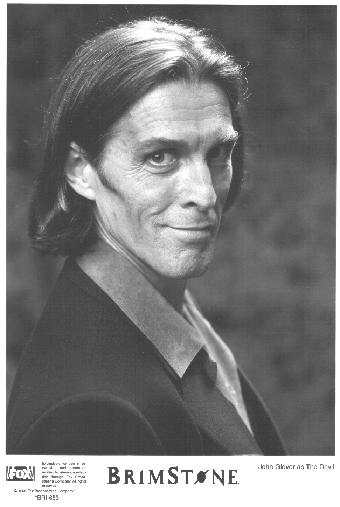 How I described it, the show doesn't really sound that good, but there were a couple of things working for them. It certainly didn't deserve the cancellation at that time, but then again we're talking about the notorious Fox here. For starters, Peter Horton was good as the tortured, brooding hero. The series was in my opinion quite dark for that time, especially because the protagonists were (albeit in various degrees) basically evil. Which brings me to the next good element of the show: the Devil. John Glover had some brilliant one-liners and his portrayal as the Devil will always stick with me.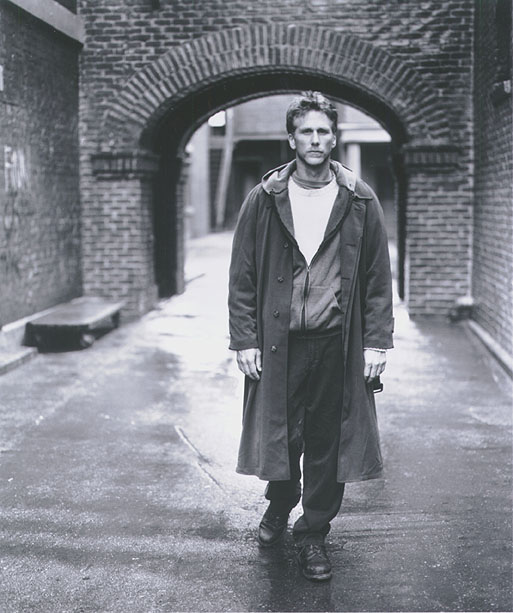 I'm not in any means saying this was a great show, but it's certainly one that was original and funny. So does anybody else remember this show? Share your thoughts in the comments.