Remember the mysterious Dried On Paper invite? Turns out it was all about the launch party of the new INQ1 phone. Dried On Paper == Ink == INQ. Get it? (It was only after two days, reading blog posts of other people that I actually "got" that)
Thanks to the guys at 3mobilebuzz, I also got an invite to the official launch event that Thursday morning, getting a first look at the device and the chance to ask some questions to the brains behind it. I was twittering during the main presentation itself and got really excited about the possibilities of this device. After a hands-on session with it though and some more info on what it can (and can't) do, I'm not exactly jumping with burning desire to buy one myself. It is, however, a step in the right direction and I'm curious to see what other devices will follow after this.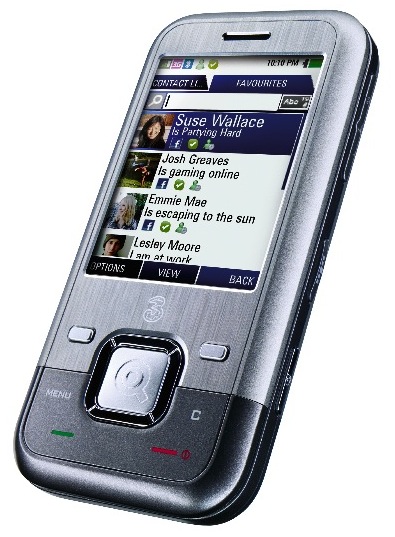 Integrated Social Apps
The main feature of the INQ1 is that it has several integrated Social apps on it: Facebook, Skype, Windows Messenger and Last.fm. After logging in once, these apps will stay synced and updated, running continuously in the background. They also work without having to be online; for instance, say you're in the tube. Before going underground, the INQ1 would have updated the Facebook app, giving you access to all the latest Wall messages etc. You can go and do your usual Facebook stuff, and the app will sync everything later once you're online again. 
Address Book 2.0
Another cool feature of the INQ1 is it's address book. Instead of maintaing your contacts manually, you can access your social network address books. After logging in the first time, the phone will import your Facebook, Skype, Windows Messenger contacts all into your address book. This means when your friend Bob phones you, you'll see Bob's Facebook avatar appear on the screen, without you having to do any extra effort.
Message Inbox
Because all these social apps are so fully integrated into the device itself, there's also one main inbox where you can find an overview of all the different types of unread messages. So emails, Facebook messages, MSN and Skype chats and text messages, all together in one overview.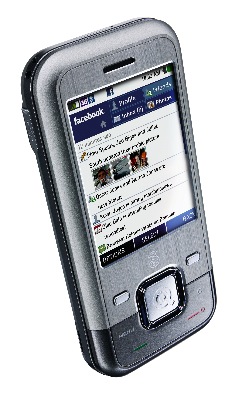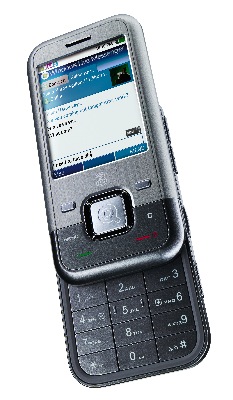 Price
The phone is available for only £79 with a Pay-As-You-Go plan, or for free with £15 per month plan, which includes unlimited web access, unlimited texts, and unlimited free 3-to-3 calls. Now this is what truly puts it apart from all other phones on the market. While the features may seem to be competing with the iPhone and other Smart phones out there, those are not it's true competitors. People with enough money will buy an iPhone or a Blackberry or a high-end Nokia. No, this phone is aimed at those people who don't want something as elaborate as that, but do want access to their social networks. And for this price plan I am tempted a little to get one myself.
What's Missing?
So why won't I buy one myself yet? There are a couple of things missing to make me want to replace the phone I currently use. For starters, it depends solely on the manufacturers which "social networks" make it into the phone. They've chosen now for Facebook, Windows Messenger, Skype and Last.fm, but what about other more newer networks? I'm sorely missing Twitter on this phone and I would have loved all this integration applied to that app. Besides that it doesn't have a full keyboard and/or a touch screen, relying rather on the standard 12-button keypad. It's sufficient, but you'd kind of expect a "social networking" phone to have a smarter way of inputting text.
While the INQ1 for me personally is not the "next big thing", as I said above I am very curious to see what other devices will come after this. It is the first lower budget phone to focus more on the internet capabilities instead of the type of camera in it or the prettiness of a phone. I don't use my phone that much for calling or texting or taking pictures; I use it for checking my emails and Twitters and browsing teh internetz. The next step of mobile communication should be social network communication and this is the first phone to focus on just that.
The INQ1 should be available in December on 3, right on time for Christmas.