I love How I Met Your Mother; it's I think my favourite sitcom at the moment. It's got some of the best quotes; most all coming from Barney: "It's gonna be legen… wait for it… dary!", "Haaaaave you met Ted?", "Suit up!".
Last season ended (SPOILER ALERT for season 4) with a couple of long awaited revelations: Barney declared his love for Robin (yay!) and as Ted began teaching Coumbia University, it was revealed that the Mother is in his class room. I love the Barney-Robin relationship and can't wait to see more of it.
The TV addict has a bunch of photos from the season premiere of How I Met Your Other up on his blog, and I just had to share them with you. Here's one of them: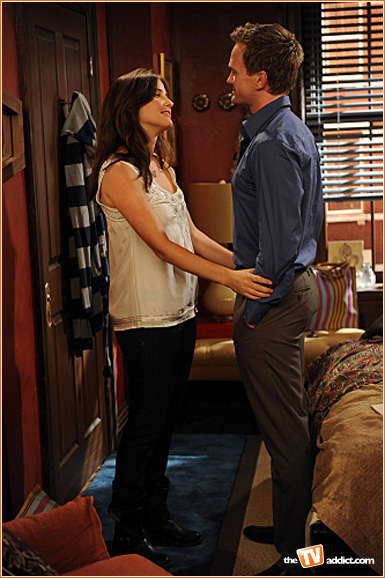 To see the other ones, just head on over to The TV Addict.
How I Met Your Mother – Season 5 Premiere: 21 September 2009 on CBS