You might have seen my tweets about this, but I'm seriously geeking out right now. I've gotten into a couple of conference calls this week from Fox, to promote the latest seasons of our beloved TV shows. I'm not the only blogger invited, but I do get to ask any questions I want. [Fangirl mode: on] Squeeeeeee!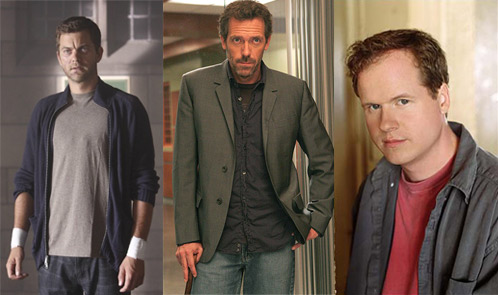 This evening will be the Fringe conference call with Joshua Jackson, who plays Peter Bishop. Tomorrow will be the House conference call with Hugh Laurie, who plays House (duh), and Katie Jacobs, the executive producer and director. And later that same evening the Dollhouse conference call with Joss Whedon.
I can't tell you how excited I am for these calls; these type of moments make me love what I do all the more. I've already got a couple of questions in mind to ask, but I thought I'd open it up to all of you: do you have any questions for Joshua Jackson, Hugh Laurie (+ Katie Jacobs) or Joss Whedon? I can't guarantee your question will be asked, but I'm curious to hear what you'd like to know.
Leave a comment behind with your questions.