I've been a huge fan of Eric Tan's work ever since I saw his retro posters of Ratatouille (at least I think those were the first ones I saw from him). These two new posters of his of Sleeping Beauty and The Little Mermaid are just gorgeous: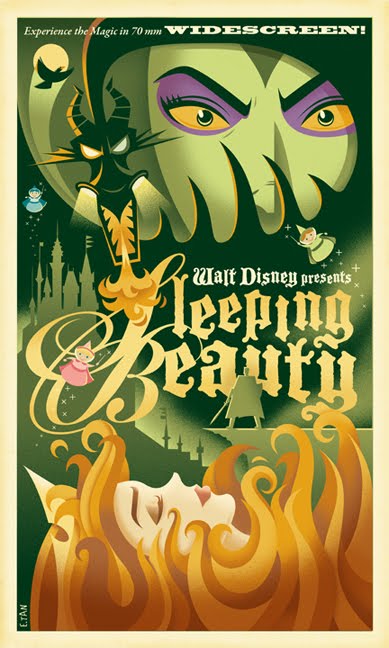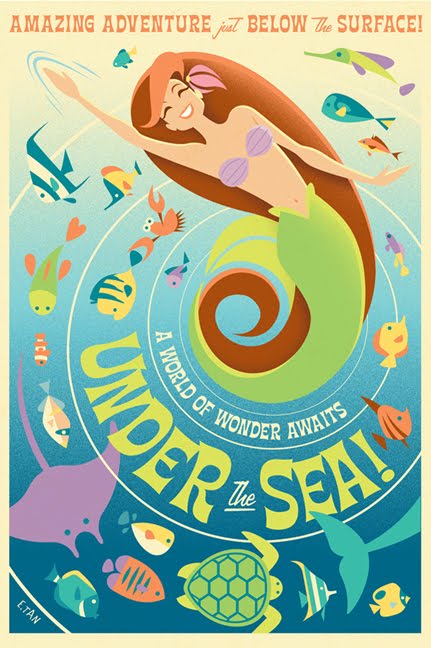 I so want framed versions of these! I was 6 when The Little Mermaid came out, and I still have a very memory of actually going to the cinema and seeing this (right down, to the where we were sitting in the cinema and the layout and feel of the chairs in that cinema).
The two posters are part of a book that will soon be released, The Art of Disney Princess. Several internal Disney artists were asked to give their own spin to some of the Disney princesses. I love what Tan came up with, and so want to know what the other interpretations are. Adding the book to my Christmas list…
Check out Eric Tan's website for more amazing art (Up, X-Men, Incredibles, Indiana Jones, Ratatouille).