I'm a major addict to the Final Fantasy games, and I've been waiting for the latest addition to the series for ages now. The main reason I still haven't gotten a PS3 is because FF-XIII isn't out yet, and I think that would be the game I'd primarily play on it (even though there are many more awesome titles out there, I just know I don't have the time to get addicted to yet another series). So I've been waiting, and waiting until FF-XIII comes out to finally give me a reason to buy a PS3.
Anyhow, in Japan it was just announced that Sony is bringing out a limited edition PS3: the Final Fantasy Lightning Edition. Lightning is the main protagonist in the game, and she herself is printed in pink on the chassis of the PS3. Yep, pink…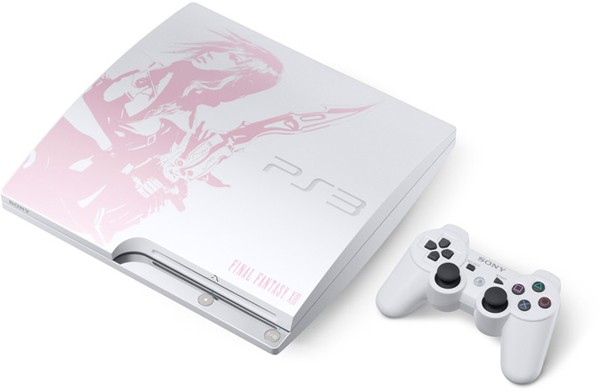 I like how this looks like, even though I'm not much a fan of pink. I would have loved to see in this other colours, but despite the pink, I have to admit it looks pretty sleek.
It's got a HDD space of 250 GB and ships with a version of FF-XIII. In Japan it's priced at 41600 Yen (around the £280), but I wonder how much it's going to be here (if it even is released here).
Via GirlyBubble