Besides my new Shelftastic recurring posts, I'm also starting Book Lust (yeah, I couldn't find a more original name, any other suggestions?). I'll feature books that are coming out in the future, specifically those with shiny pretty covers.
I already blogged about Naamah's Kiss in my Christmas Wish List, but the cover of it's sequel has just been released and it's just as gorgeous: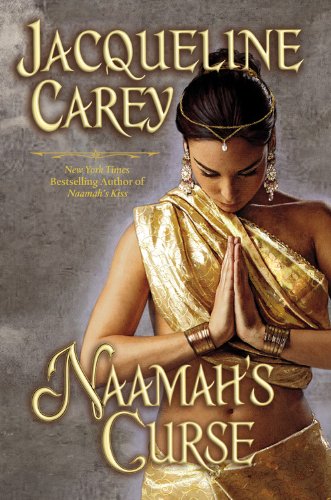 As I said before it's the sequel to Naamah's Kiss, Jacqueline Carey's third trilogy set in the world of Terre d'Ange. The hardcover will be coming out in June 2010. Here's the blurb:
Far from the land of her birth, Moirin sets out across Tatar territory to find Bao, the proud and virile Ch'in fighter who holds the missing half of her diadh-anam, the divine soul-spark of her mother's people. After a long ordeal, she not only succeeds, but surrenders to a passion the likes of which she's never known. But the lovers' happiness is short lived, for Bao is entangled in a complication that soon leads to their betrayal.