Regular MissGeeky readers will know how addicted I am to the Final Fantasy games. I haven't played that many games the past two years, but FF is something that will always get me hooked. The latest edition to this epic series will be coming out on March 9th, after a 4 year gap of no FF games. Like I said in previous posts this game is what will finally convince me to get a PS3 or an Xbox360.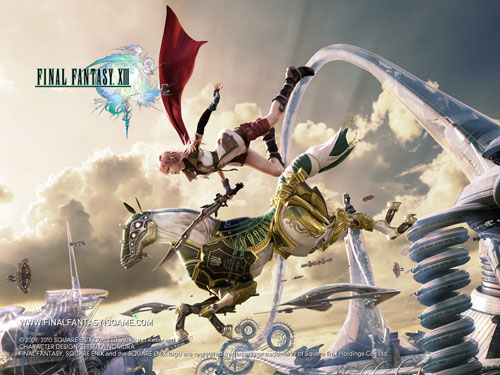 So I was excited to see that there's a special UK launch event happening on the 9th at the HMV on Oxford Street! Both Yoshinori Kitase, the producer of the game, and Isamu Kamikokuryo, the game's art director, will be there to sign games and answer any questions. Also the first 50 people to show up dressed in Final Fantasy costumes will be treated to the soundtrack cd of FFXIII. Plus anyone who attends will have the chance to win special goodies.
Date: 9th March 2010
Time: 5.30pm – 7:30pm
Address: HMV, 150 Oxford Street, London, W1D1DJ
Awesome! I wish I could make it, but I'm flying in that day from the Netherlands, so regrettably won't be able to join.