I've only just started this book, but so far it's pretty intriguing. I'm only on page 12, yet I'm already completely hooked!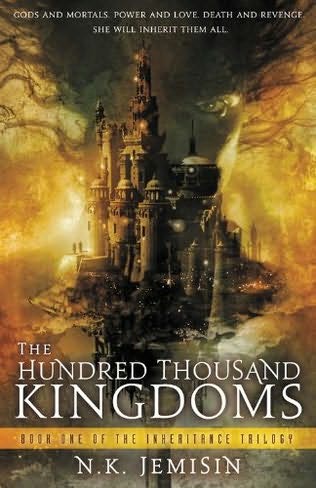 Here's the description:
The Hundred Thousand Kingdoms is about Yeine, a 19 year old girl, who wants nothing more than a normal life in her homeland of Darr. But her mother was of the powerful Arameri family, and when Yeine is summoned to the capital city of Sky a month after her mother's death, she cannot refuse. Dakarta, her grandfather and the Arameri patriarch, pits her against her two cousins as a potential heir to the throne.
If you're not convinced yet, you can read the first three chapters on the author's website.
The Hundred Thousand Kingdoms by N.K. Jemisin is available on Amazon.co.uk for £5.58 and on Amazon.com for $10.07.