It's that time of the year again, when you're favourite TV shows have gone on hiatus and most summer shows haven't started yet. I always fill in this gap with watching the shows I failed to watch during the normal season. Some of these I had already been following, but just couldn't be bothered with watching it every single week (like Lost and 24, they work so much better when you watch them in giant chunks). Others are completely new shows that (most of the time) have been picked up for another season, and seem to be worth my time.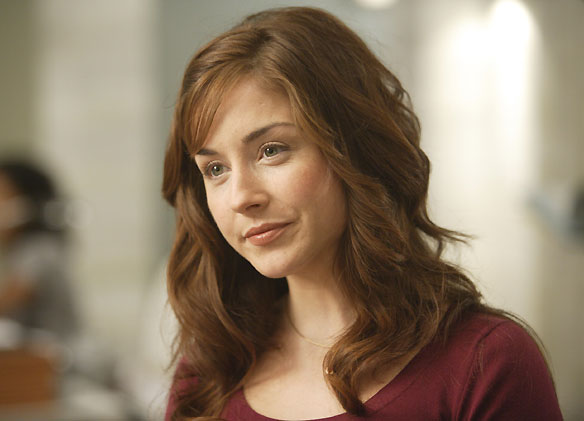 One of those shows is Being Erica, aired by CBC in Canada. So far there are 2 seasons (of 13 and 12 episodes) and it's been renewed for a third series. It's about Erica Strange, a 30-something well-educated woman, who should have the perfect life. She's smart, pretty, has a good degree, so why is she working at a call center in a dead end job? Erica blames it on bad choices in her past, and when the mysterious Dr Tom comes along, he gives her the chance to undo her past regrets. Erica gets to time travel back into her past and relive her worst regrets.
I love the concept of this show! It's reminiscent to Quantum Leap, only Erica always jumps back to a point in her own life. The first season see her redo things, like not getting drunk at her high school prom and joining the Skull & Bones-like secret society at her university. Don't expect too much mystery and intrigue about the time travel bit though; Lost fans will be disappointed here. Being Erica is really about the choices Erica get to redo and her relationships with those around her.
Here's a clip with scenes from the first season:
I'm really loving this show, I watched both seasons within a week! And I can't wait until the third season starts. So will you be watching Being Erica?