I've been asked to cover a cool project called Game Runners, and it looks like it could be great fun!
Game Runners is an experimental project where PlayStation, members of the public and young people from diverse backgrounds come together to create social (pervasive) games. The project has been developed by PlayStation and Hide & Seek with a team of 8 initial Game Runners who PlayStation have picked to train as game designers and work to make the games relevant.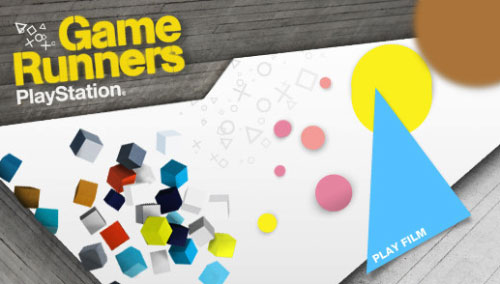 There are three games in development: Flags, Blocks & Hoops. The games are in prototype stage and during August there will be a series of playtests to develop the games. I'll be attending the first playtest tomorrow, and I can't wait to see how the 3 games will turn out to be. Knowing the Hide & Seek type games, there's sure to be some running around and smart thinking!
Check out the Game Runners Facebook Page, where you can learn about the different games, meet the Game Runners and vote for your favourite game. The most popular game – as decided by the fans – will be selected and put forward into development and then put into action at a live event in October, where fans can try out the game for real.