I love the dresses from Karen Millen, but they're all just a bit too expensive for my tastes. Still I love the designs; the dresses look so modern, sleek and pretty. This geometric dress is a bit unusual, but I love the combination of the print and the black and white panels: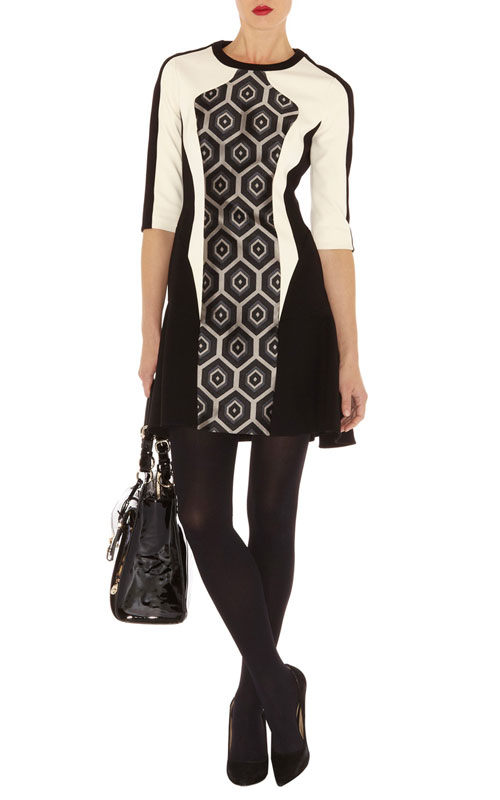 You can get it on the Karen Millen website for £160. As I said before, it's a bit too pricey for my tastes (I won't spend more than £60 on a dress, unless it's for a very good reason), but it's so gorgeous and fits my style exactly!
Karen Millen also has a couple of other dress that I think would suit me. Here's a tweed dress with cool panelling on the front (for £190):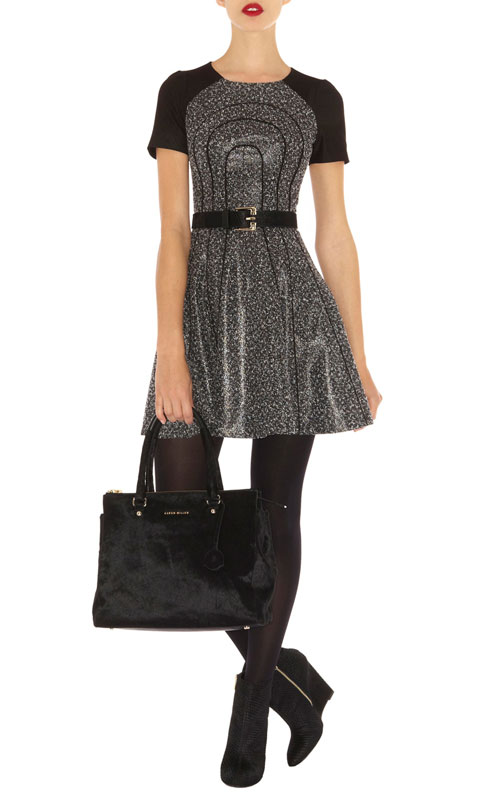 I also like this colourblock knit dress with a zipper at the shoulder (for £125):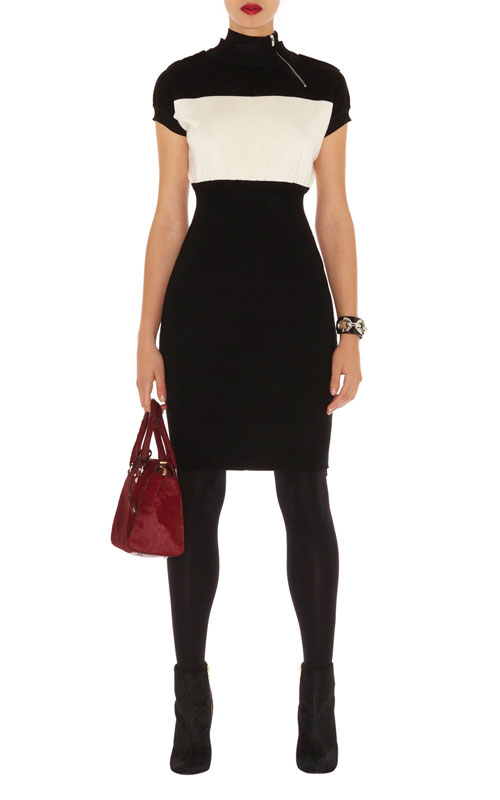 What do you think of the dresses? Would you buy them?