I've just started reading an Advanced Reader Copy of Prodigy, the sequel to Marie Lu's Legend. Lu has created an interesting dystopian world and I can't wait to find out what happens to the characters. And to celebrate the upcoming release of Prodigy I've been given two copies of Legend to give away to two lucky readers!
To enter the contest, all you need to do is email contest@missgeeky.com with your name and address and put "Legend Giveaway" in the title. The giveaway will run until November 19th at 17:00 and is only open to residents of the United States.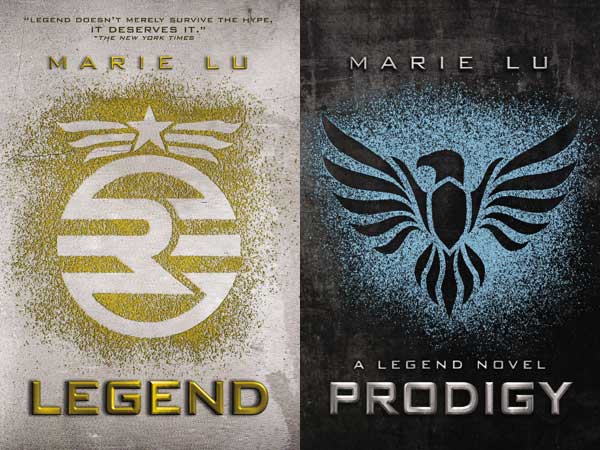 About Legend
What was once the western United States is now home to the Republic, a nation perpetually at war with its neighbors. Born into an elite family, fifteen-year-old June is a prodigy being groomed for success in the Republic's highest military circles. Born into the slums, fifteen-year-old Day is the country's most wanted criminal. But his motives may not be as malicious as they seem.
June and Day have no reason to cross paths – until the day June's brother, Metias, is murdered and Day becomes the prime suspect. Caught in the ultimate game of cat and mouse, the two uncover the truth of what has really brought them together, and the sinister lengths their country will go to keep its secrets.