Woah, I can't believe it's been more than 50 days since I last posted here… It's been super busy for me: still getting to grips with my new job, having to deal with commuting to work (rather than just rolling from my bed to the couch), planning HACKED which is less than 10 days away (eek!) and on top of all that I'm also participating in a triathlon in 2 weeks time (well, not a full triathlon, only the running part of it).
I'll try to do a longer blog post later this week with more details about what exactly I've been up to, but yeah there's a good reason why I haven't been blogging lately. I really need to get back into the habit of blogging again though; there's so many cool things out there that I want to write about!
With the past few days being all nice and sunny, I thought my first post back should be about a nice and sunny summer dress! This Hawaiian print dress from Louche just feels like summer: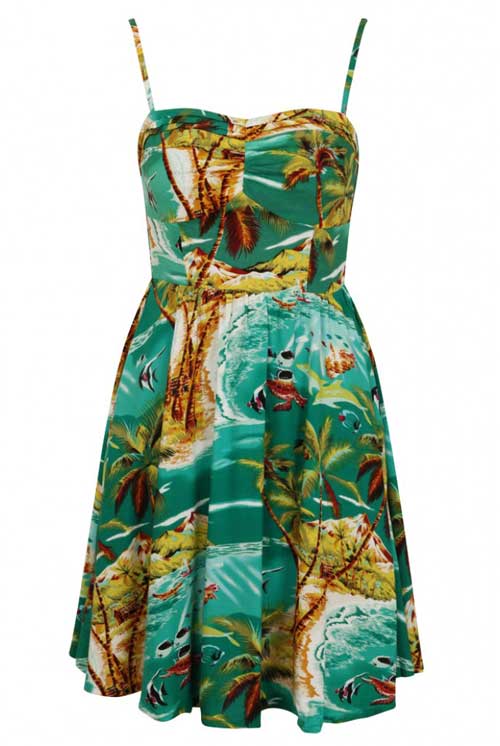 It's available at the Joy Store for £49.