I just got this book delivered yesterday and it looks great! Seanan McGuire is one of my favourite writers and it's always fun seeing what she comes up with.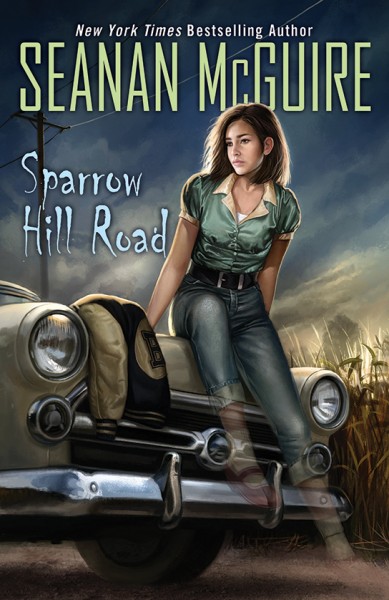 Here's the description from Amazon:
Everyone knows the urban legend about the girl who asks for a ride home; the one who turns out to have been dead all along. But where did she come from? Who was she? And how did she die? She's been called a lot of things: the Phantom Prom Day, the Girl in the Diner, and the Spirit of Sparrow Hill Road. Around here, we call her Rose.

Rose Marshall was sixteen years old in 1952, pretty as a picture, and in the wrong place at the wrong time. A drive along Sparrow Hill Road turned into a fight for her life—a fight she was destined to lose. Her story could have ended there, but a lucky break and a well-timed ride home set her on a different path. She's been running down the ghostroads ever since, one more casualty who never made it home.

A lot of people have said a lot of things about her; she's been called everything from angel to devil, from ghost story to myth to something more. They whisper her name everywhere from Michigan to Maine, from Wyoming to Washington…but no one knows what really happened that long-ago night at the top of Sparrow Hill.

Not until now.
Sparrow Hill Road is available from Amazon.co.uk for £9.49.