The past two months have been insane! I've been speaking at and attending various conferences, going to more evening meetups and just generally being very busy. I'll be trying to do several roundup post to cover the most interesting things I've been to the past few weeks!
LRUG
Last October's LRUG featured a great talk by Sam Aaron (@samaaron) and and Xavier Riley (@xavriley) about how to live code music with Sonic Pi. It looks like so much fun; I really need to try it out and see if I can actually make some music myself! The entire talk is up on the Skills Matter site, so check it out!
Pokemon TCG Launch Event
Last Tuesday I got invited to the launch of the new expansion of the Pokemon Card Game: XY — Phantom Forces. It's been ages since I last played TCG, but we got to play two of the new theme decks (Burning Winds and Bolt Twister) with trainers on hand to help out explain some of the rules. It definitely was a fun evening with Gengar themed cocktails and even a Pokéball pizza!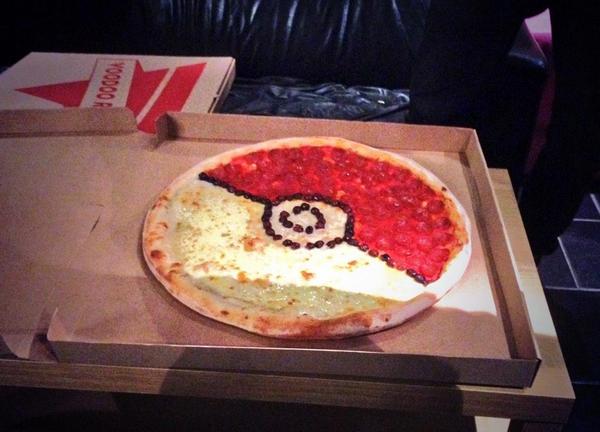 Video Games Live
I love modern orchestral music, be it for movies, TV shows or video games, and I've been wanting to go for ages to Video Games Live. I weirdly enough first heard about it 7 years ago in 2007, while queuing outside the Apple store, by the guy in front of me who had just gone to see the concert the previous weekend. I then missed out on tickets the year after, and then had to wait 6 freaking years until they were back in London! I really enjoyed the concert, although I was a bit disappointed that it wasn't a full orchestra. Still: hearing the Kingdom Hearts, Metal Gear Solid and Journey themes all live was so awesome!
LEGup Meetup
I always find the London Educational Games meetup fascinating. Even though I'm not working on an educational game, FutureLearn is obviously very learning focused and I find it's interesting to see what we things we might learn from the games industry. This month's meetup featured Santeri Koivisto of Teacher Gaming, the team that created MinecraftEdu and KerbalEdu. Here are my sketchnotes from the event: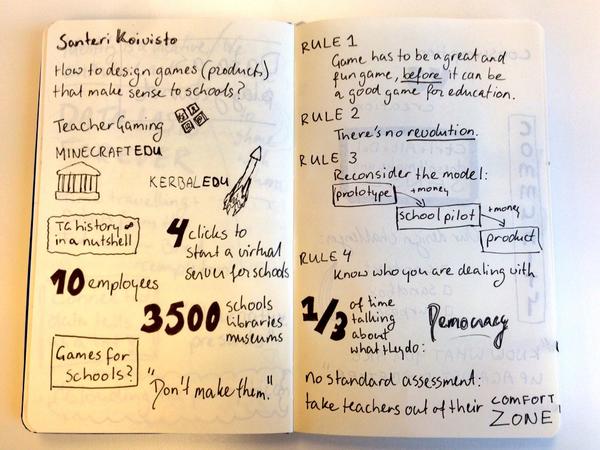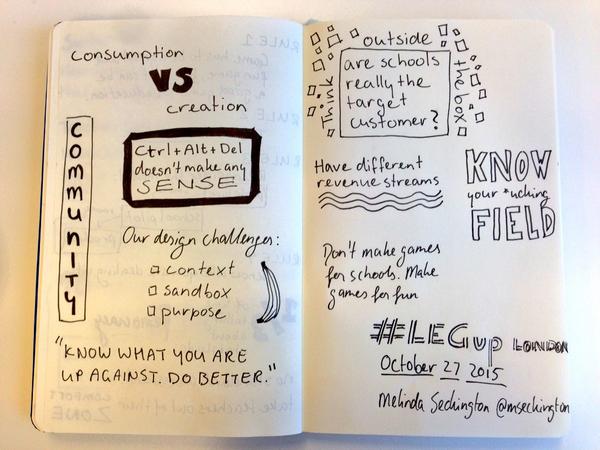 Ada Lovelace Day Live
I'm still hoping the videos of all the talks of Ada Lovelace Day Live will be available, cause it was such a fun and inspiring evening! The highlights for me were: learning all about bridges from Roma Agrawal, a civil engineer from the team that built the Shard, finding out about how the remains from Richard III were discovered from Dr Turi King and hearing Konnie Huq rap about social media.