I stumbled on another store with cool decals for your laptop: Ivy Bee. There are a couple of pretty funny designs, really integrating the apple logo into them.
Take for instance this decal featuring Isaac Newton: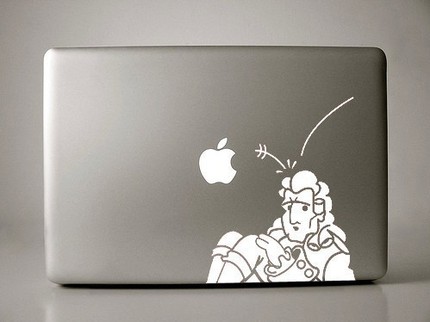 Or this one with Robin Hood: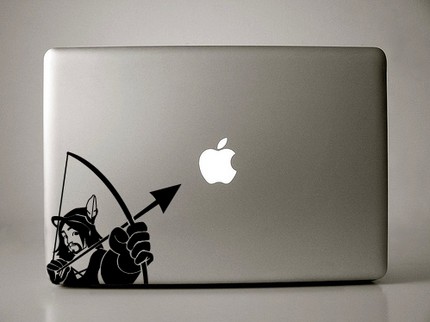 Then there's the obvious Eve and the Apple and the snake: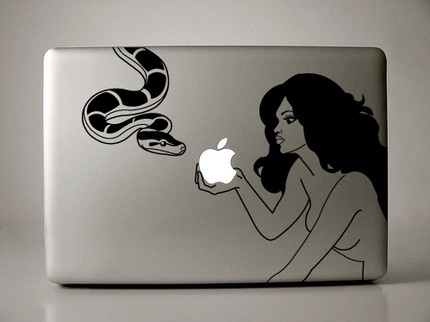 Lady Gaga: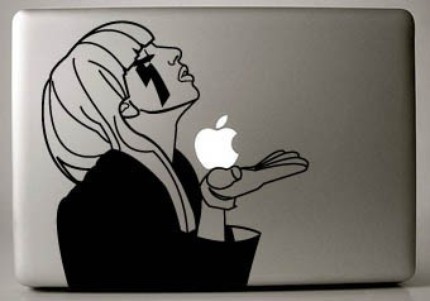 But my favourite has to be My Little Pony: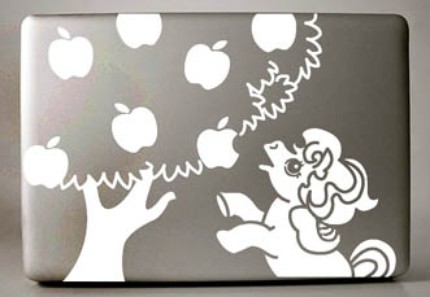 The decals are made from durable high grade gloss finish vinyl. Decals are self adhesive making them easy to apply and remove, leaving no residue behind. This material is specifically made for this application and will last a very long time outdoors. The decals all cost $12.99 with shipping costs $1.00 for US and $5.00 for everywhere else. Check out Ivy Bee's store for more information.