There's one thing I hate about summer: all my favourite TV shows goes on hiatus. What I most of the time do, is find series I haven't seen yet and watch them all in one go. In this recurring 'To Watch' post, I'll recommend some series that have been going on for some time (or have at least one season and have been renewed), that aren't that popular or well-known, but are well worth watching.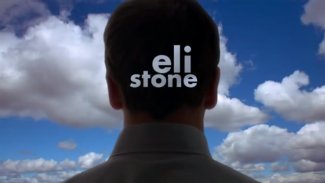 To start this series off: Eli Stone. It's a part comedy, part musical, part legal drama (intrigued yet?) that runs on ABC. So far there is one season of 13 episodes, but the series has been renewed for the fall season (returning on Tuesday's 10pm). 
Eli Stone is a thirty-something attorney, who works for a big law firm, representing big important companies. He's an arrogant jackass, who doesn't care about the people who he comes up against in court. That all changes when he finds out he has a brain aneurysm that starts giving him hallucinations (of people singing, mythical creatures). The hallucinations all relate to cases he's working on and slowly he starts believing that maybe they're not just hallucinations…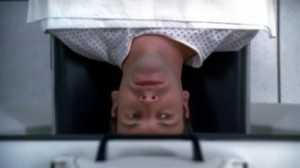 The premise of the show is unique. What other series can claim it's a comedy/musical/legal drama combined? And that's what makes it so great. It's just so different than all other series out there; it's a nice breath of fresh air. The musical sequences are fantastic; because they're hallucinations, anything can happen, while not feeling too silly.
Jonny Lee Miller is likable as Eli. You're supposed to find him arrogant and non-likable at the start, but you quickly start feeling for him. Mark my words, by the end of the first episode you'll be rooting for his character.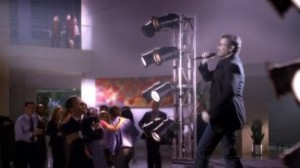 Besides Eli, there's a nice cast of other characters and all of them make the show work. For starters, there's Loretta Devine (Boston Public, Grey's Anatomy) as Eli's secretary Patti. Wow, she's got a voice! Then there's Natasha Henstridge as Eli's fiancée, Taylor Wethersby, and Victor Garber as Jordan Wethersby, Taylor's father and Eli's boss. I knew Garber had done musicals before Alias and it's great seeing him in these musical routines, yet still remaining a pretty tough and strict character. Add to that, the characters Maggie Dekker (played by Julie Gonzalo) and Matt Dowd (played by Sam Jaeger) who both are lawyers at the Wethersby law firm. Rounding off the cast is Eli's brother Nate (Matt Letscher) and Eli's acupuncturist and friend, Dr Chen (James Saito).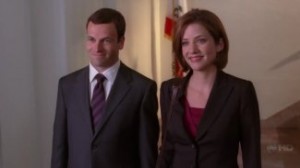 I'm curious to see what season 2 will bring us. I loved the first season and I think it's slipped under a lot of people's radar. Give it a try; wanna bet you like it as I do?