Ever since Cristiano got his Crumpler bag (Warm Shower) a couple of months ago, I've wanted one of these handy bags for myself. Besides normal messenger bags, Crumpler has a great line of cleverly designed laptop bags. Perfect for a geeky girl with a lot of gadgets, right? Well, at that time almost all the designs were more focused on guys. I tried a couple of them out, but none of them ever really felt right.
Now though, Crumpler has released a couple of bags, clearly aimed for the geeky girls out there. The Cheesy Chick is a laptop bag, perfectly sized for a 13″ laptop with a padded laptop compartment and a separate removable laptop sleeve. It comes in four different colours: roadkill red, espresso, seeded mustard and dull black.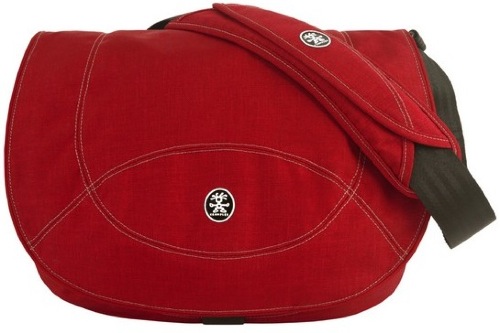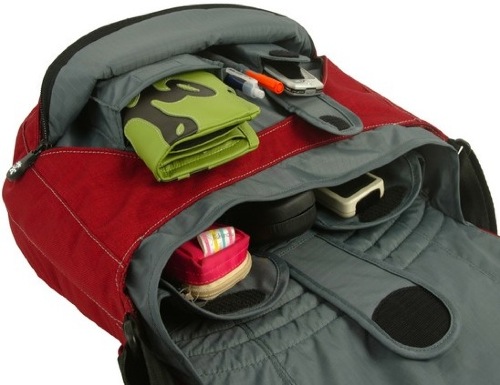 The Cheesytina is of a similiar design, but has space for a 15″ laptop. The pouch on the front is also bigger, but for the rest the bag is pretty much the same as the Cheesy Chick (what's up with the Cheese names by the way? Girls like cheese?). It also comes in four different colours: black, oatmeal, washed dark grey and bordeaux red. If you've got a laptop bigger than 13″, this is the way to go.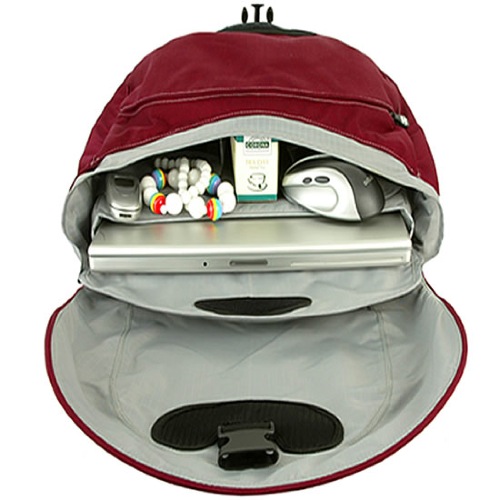 Another 13″ laptop bag is the Fuzzy Runway. Just like the Cheesy Chick, it's got a removable laptop pouch. The main compartment though has a zipper closing and there's a zipped pocket on the front. This bas also comes in four colours: oatmeal, black olive, dirty brown and black.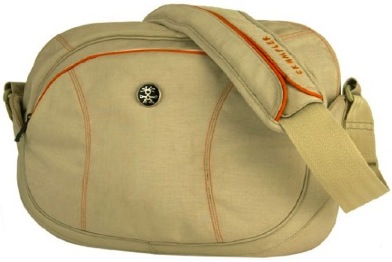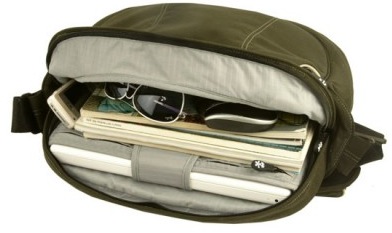 I fell in love with these bags the first time I saw them and they're exactly what I want. With each of them, even when your laptop is in it, there's still enough space for all your gadgets and other girly stuff. And they're not too bulky to lug around with you. Besides that, if you don't want to carry your laptop with you, the laptop sleeve can be removed and you've got more space for other stuff. Handy, right?
Although it's not a laptop bag, another Crumpler I like is the Boiler. It's a small glamma bag, as Crumpler likes to call it, perfect for your basic carry alongs and gadgets. Besides the larger compartment in the middle, it's got two zipped pockets on the sides. The Boiler comes in five colours: black olive, dark olive, silver, red and dark purple.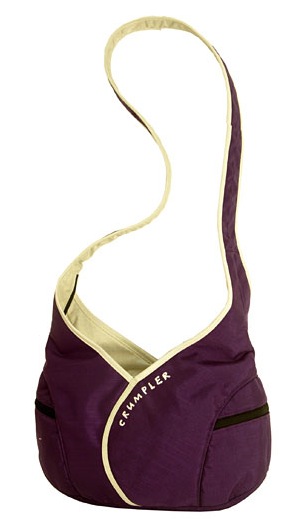 There are more bags on the Crumpler site, but these ones are my favourites. I'm still trying to decide whether I should get the Cheesy Chick or the Fuzzy Runway; they both look great and meet all my requirements, although I find the colours of the Cheesy Chick better.
By the way, there's finally a Crumpler Store in central London (in New Oxford Street). It's smaller than I expected, but then you don't really need that much space to showcase those bags, do you? If you want to see some real life Crumplers, it's definitely worth checking out. For buying these bags though, you're better off at Amazon or other online shops; most of the time you can get them a whole lot cheaper.