This is a little bit weird and creepy, but at the same time I love how this looks. OctopusME is an Etsy seller who specializes in sterling silver cast octopus parts… made from actual sushi grade octopus. I think it's gorgeous, but at the same I'm a bit creeped out by it.
Here are a couple of her designs: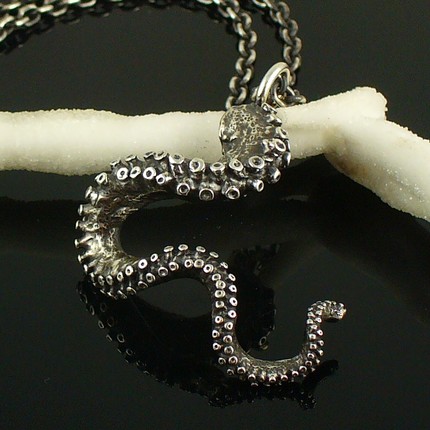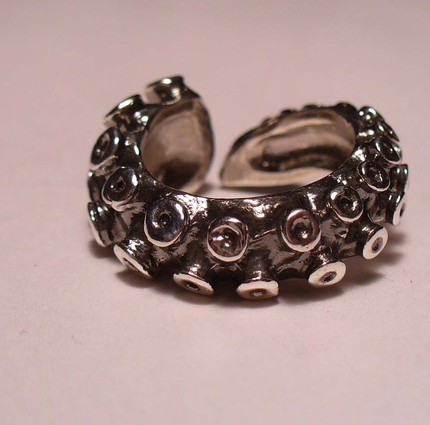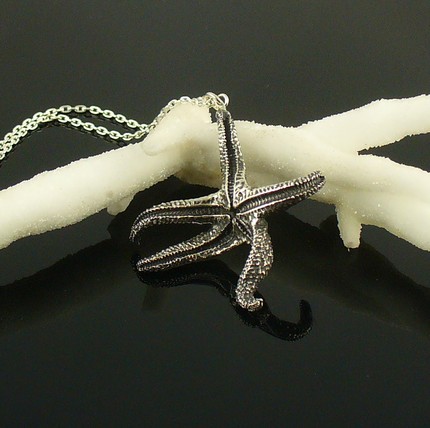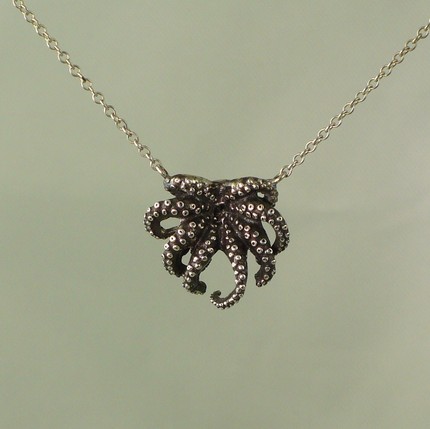 Check out all her designs in the OctopusME etsy store.
Via Girlybubble