As I said in the previous post, I really liked the new Tron movie. It's turning into one of those movies though, of which opinions are very divided. I didn't think it was perfect: it's got a very weak plot (even more annoyingly weak the second time around), but the visuals are gorgeous, the music is great and it's still a lot of fun.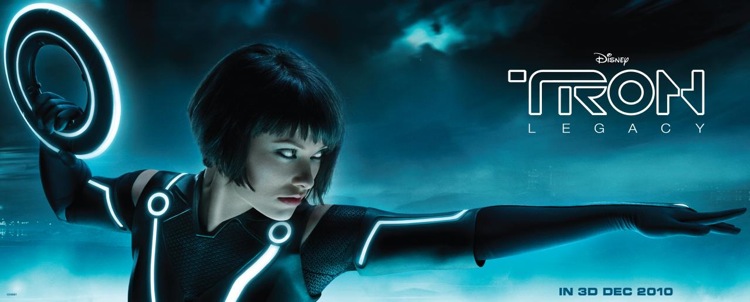 I'm not sure how it started, but tomorrow there will be a Tron flashmob! Here's the description from the Facebook page:
To celebrate the new Tron:Legacy film we are inviting you to come down and be part of TRON OFF, a game of Ultimate Frisbee Dodgeball with one team playing for the new film and one team playing for the original Tron film.
Team Captains are: Craig from The Establishing Shot playing for Tron Legacy and Andrew from Nonsense Film playing for the original Tron film.
We shall be filming this for YouTube so if you have a costume – BRING IT! Otherwise if you are playing for the original film please wear something white, and if you are playing for Tron:Legacy then please wear something black. This is so we can distinguish between the 2 teams.
We shall be giving out prizes for the best dressed and also for the best and worst throw of the day as well. Prizes have been donated by Disney and will include official Tron YoYo's, gloves and Flynn Lives T-Shirts.
I'll be there! Playing for the new Tron. I'm still trying to figure out if I can manage to pull a Quorra costume together. Olivia Wilde was awesome in the movie, and I'm so in love with her haircut (I don't want to cut my hair that short again though, wondering if I can do the asymmetrical bangs with longer hair?).  So: if you've already seen Tron, will you be there tomorrow? And fighting for which team?