Ooh, the EU Fab has all the eBoy posters on sale for the next two days! They're only €2 cheaper, but that still qualifies as sale, right? I got the FooBar poster as a present ages ago, and I still love it: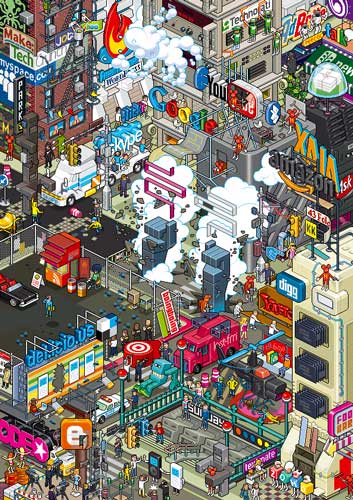 It's the type of poster you can stare at it over and over again, and still discover something new. I wish they'd update it though; the poster is missing a couple obvious additions of the past years (and still features some companies that have long disappeared).
I wouldn't mind getting my hands on the London one (for obvious reasons). It doesn't seem to have as many geeky references as the FooBar one, but I still love the little details: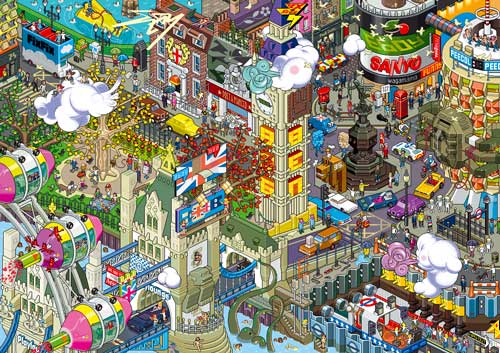 They've got a whole range of other city posters: Baltimore, Berlin, Cologne, L.A., New York, Paris, Rio, Tokyo and Venice. Take a look at the sale on Fab; all posters are €18. If the sale isn't available for you, check out eBoy's actual shop; all posters are there €20/$29.