I came across these pumps on Pinterest and they're just so pretty! I love the mixed chains that act as the strap, it almost looks like you're wearing ankle jewellery.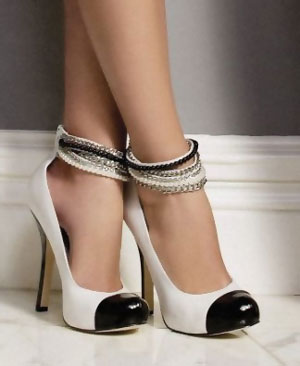 Sadly enough, from what I've googled they're not being sold anywhere anymore. On the Bebe site I came across the black version of these pumps, but even those aren't in stock anymore: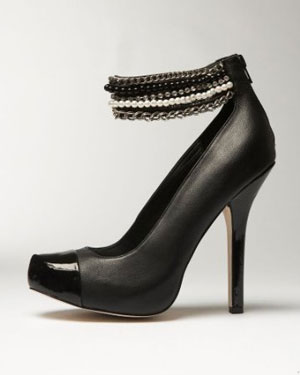 I'll need to keep an eye out for something similar to these, they're so adorable!