I'm really liking these dress designs from etsy store Nerd Alert Designs. Some of them I can imagine just wearing any day, but a couple are definitely more costumey and aimed at the cosplayer crowd. They're still awesome designs though!
This is my favourite design; the cut of the dress looks great plus the little Darth Vader helmets look so cute!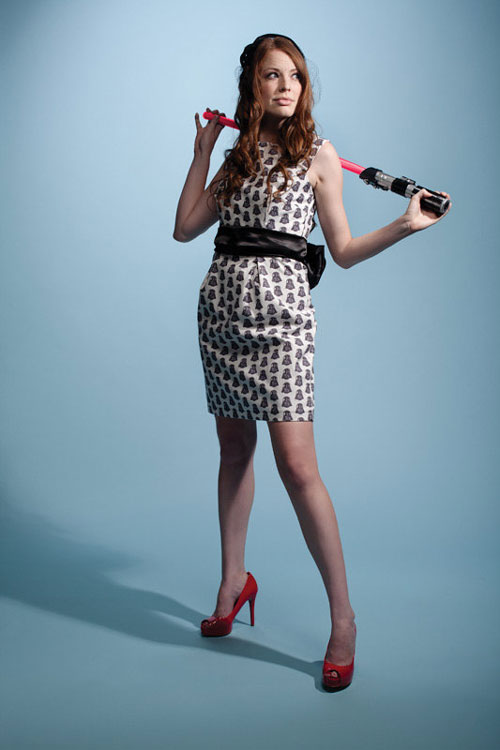 I don't actually remember ever watching Rainbow Brite, but I did use to have a View-master reel of it, which I loved. This dress is just adorable: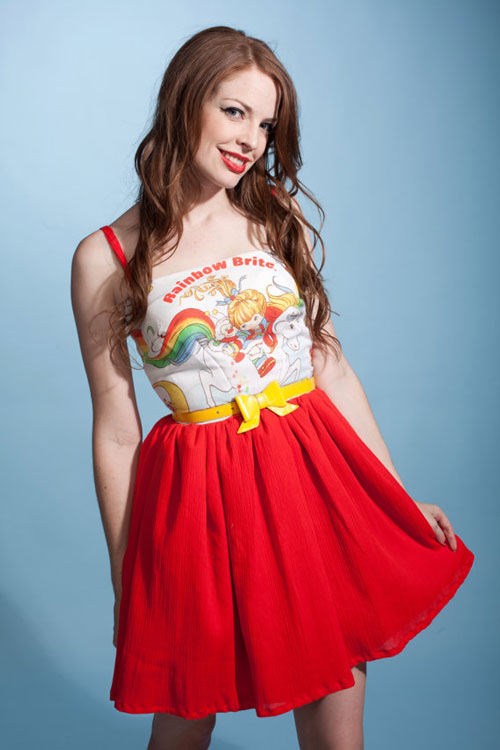 Another adorable dress! The belt isn't included, but it fits perfectly.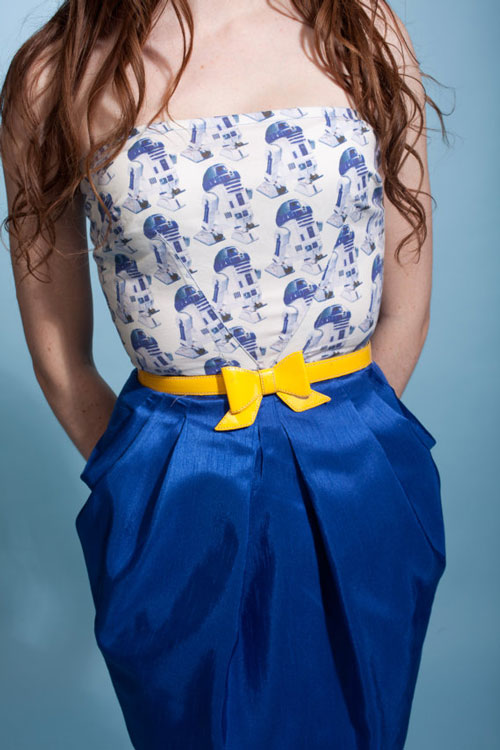 I only wish the colours of this dress were a bit more vibrant.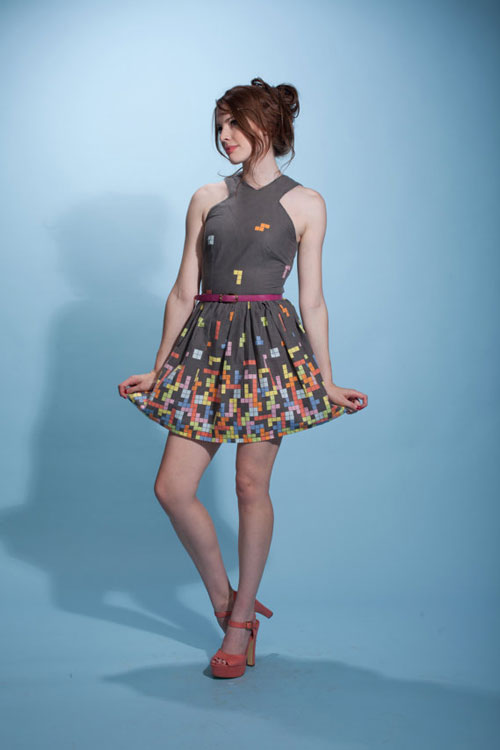 You can't really see the details in this photo, but the skirt consist of text from Alice in Wonderland with illustrations from it lining the bottom (see this photo for a closeup).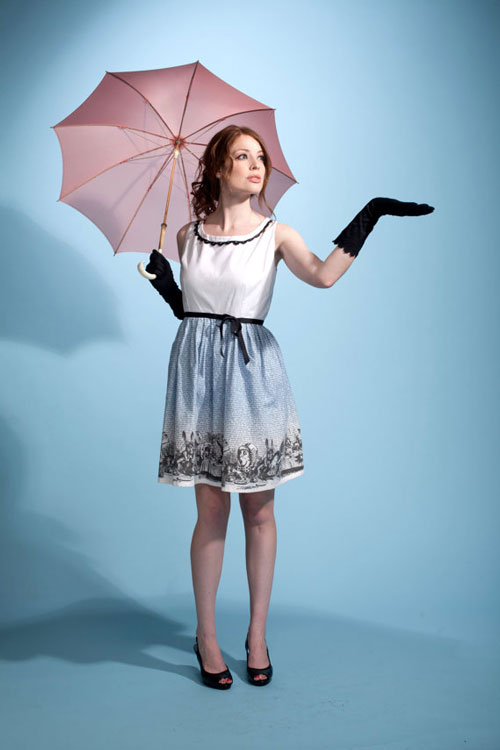 I love this dress! There's a pocket on the left side dress turning your hand instantly into a CHAINSAW hand!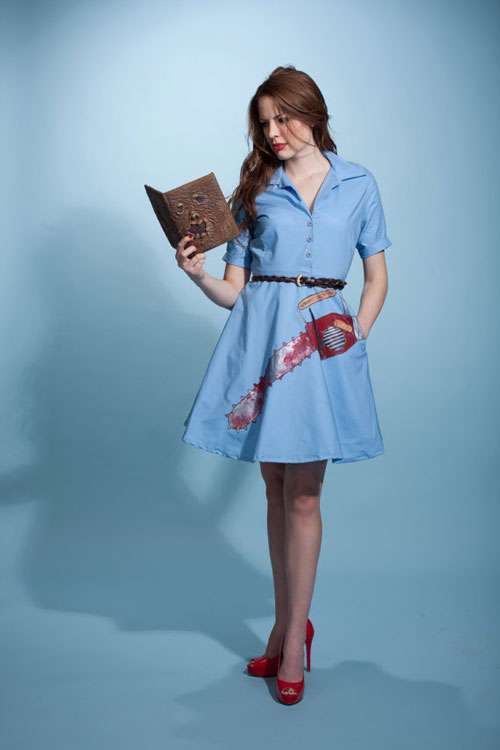 Not something I'd consider wearing, but it does look great.