I'm still super nervous and stressed excited and happy that I'm going to the BAFTAs! It's my first black tie event though, so there wasn't anything in my wardrobe that seemed suitable for it. Solution: shopping trip! After trying on a ton of dresses and asking Twitter followers for their opinion, I finally found this awesome purple dress from Coast: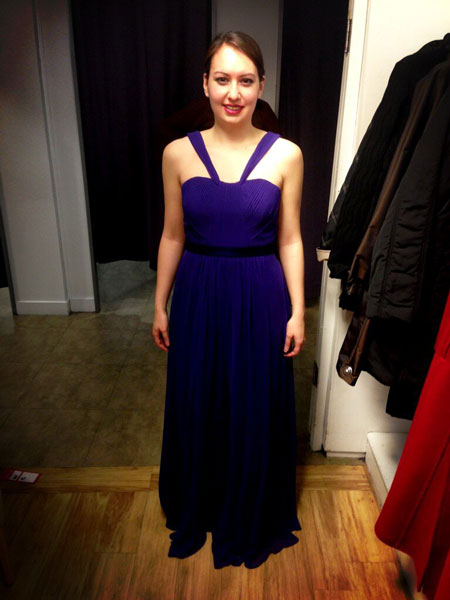 I love it! The top part looks so elegant and fits perfectly, while the skirt has three layers and is just beautiful, soft and flowy. And the purple colour makes it stand out!
The only thing I'm a bit worried about is the length; I'm already wearing high heels in that photo and I'm scared it might be dragging a bit too much on the floor. I don't have time though to get it altered, so I guess I'll just have to live with it and have my fingers crossed that I don't blunder, trip and make a fool of myself.
Here's how the dress looks on a proper model (see how long the dress is in that photo?):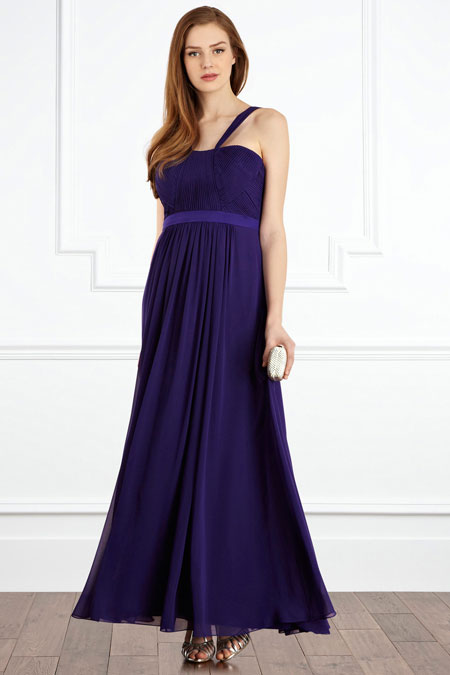 Despite the length, I'm so happy I found this dress. I've got a pair of champagne coloured heels and a champagne coloured clutch that I think wil go nicely with it. Now I still need to decide on jewellery, hair and makeup. I think I have a couple of necklaces that could work with that neckline, otherwise I've got a pair of shiny earrings. My hair is thick and sleek and usually tricky to work with, so I think I need to wear it down. For makeup I think a champagne/purple smokey eye might work and a my-lips-but-better lipstick…
What do you think of the dress? Any tips or suggestions for hair and makeup?