This is so adorable! I love my collection of geek jewellery and couldn't help but order this one for myself.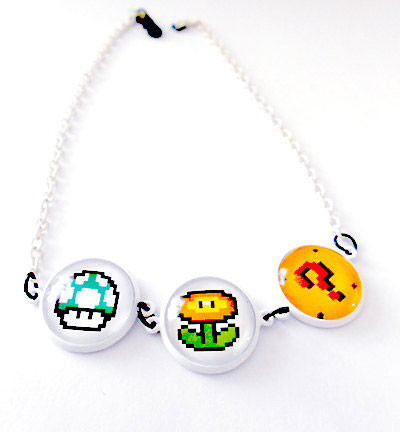 It's available from etsy store Land of Rapture (I've previously blogged about their Assassin's Creed necklace) for only £9.78! If you've never bought anything from Etsy before, they currently are offering £5 off your first Etsy purchase if you sign up now.
You can even customise your necklace and choose exactly which of the following you want: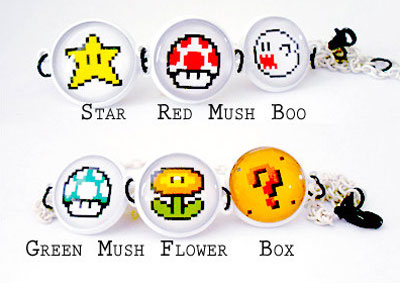 I've chosen the Green Mushroom, the Flower and the Star! I can't wait till it gets delivered.