Last year in April I wrote about a cool Etsy shop I had come across that sells tattoo socks, see-through socks with tattoo-like designs printed on them. Since then they've added a couple more designs to the store and I knew I had to share them with you: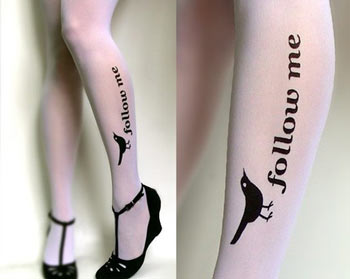 A Twitter "follow me" design! Not sure whether I'd ever wear this, but I know some people who would love these socks!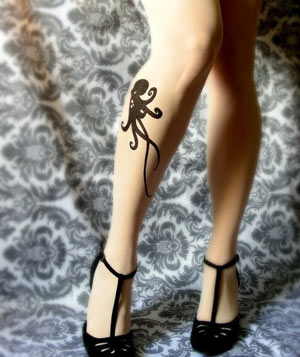 The Octopus one is super cute! Although this one is my favourite design: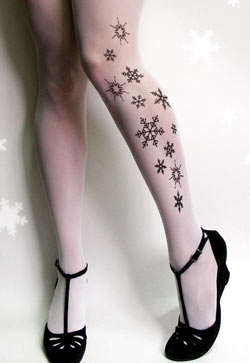 There are 6 different colours, but it depends per design which colours are available: white, ultra pale, light mocha, deep mocha, cafe latte and grey. The socks come in knee-high and thigh-high length, in sizes S-XXL, and the prices range from $13-$23.
Check out the Etsy store to see more designs and to get a pair for yourself.