I'm feeling quite patriotic with all the Olympic stuff going on, so I thought it'd be cool to see what type of jewellery might be out there to show off your country. I came across etsy store Austin Creations that among other things makes bronze pendants with the flag of the country of your choice!
Here are the ones for Australia and the Netherlands: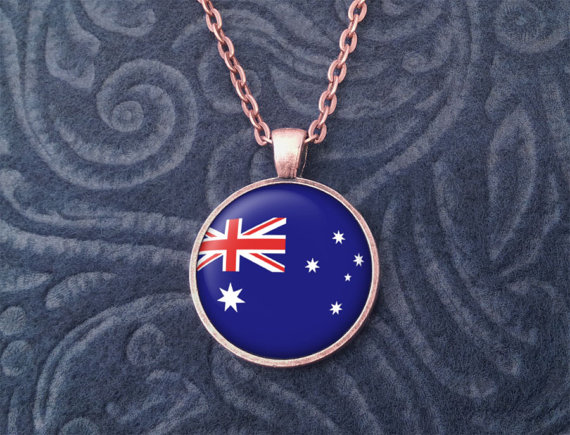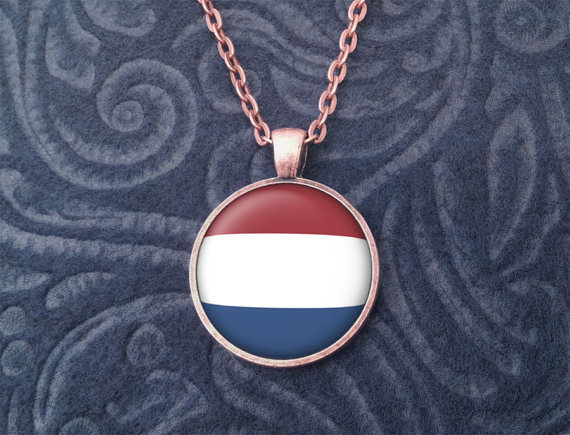 They have a ton of other countries on their etsy page, but I'm pretty sure if yours isn't among it, you can just email and ask if they can do yours. Each necklace only costs $14.50 (about £9.30 and €11.70) and delivery is $3.50.