May the 4th Be With You! I know, I know, it's cheesy, but surprisingly today's actually the first time I've heard this joke.
I wouldn't have posted anything about it, but I came across these posters from Disney for the Disney Star Wars Weekend. Apparently May the 4th isn't the only "Star Wars Day", another one is also on May 25th, in honor of the release date of the first movie. During that week Disney has a special Star Wars event at their Hollywood Studios theme park, with special shows, presentations and appearances of Star Wars actors. 
Now for this weekend Disney has got a couple of posters to promote the event. I found this one the cutest (and funniest):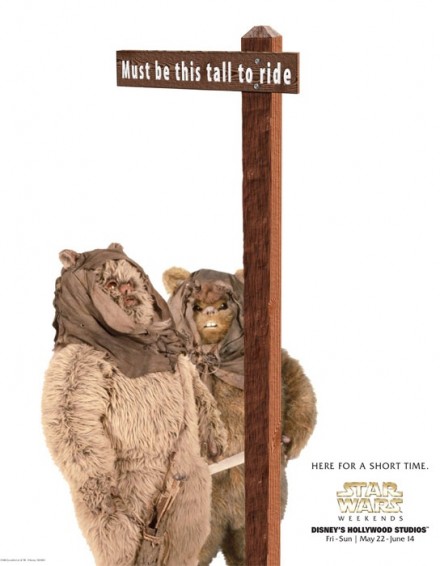 Check out the other three posters at /Film.